Sewing
Great Selection of Beads and Findings Supply by yadanabeads
Out of Order: DIY Tutorial - Full Skirt
Fleece Hat Tutorial by ~clearkid on deviantART
Wristlet
Sometimes you want to travel light – with just the essentials at hand. For this, you need: . A tiny, tidy tote that hangs from your wrist.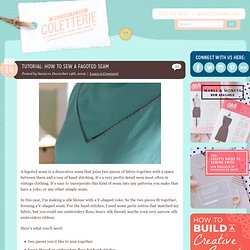 How to sew a fagoted seam
A fagoted seam is a decorative seam that joins two pieces of fabric together with a space between them and a row of hand stitching. It's a very pretty detail seen most often in vintage clothing. It's easy to incorporate this kind of seam into any patterns you make that have a yoke, or any other simple seam.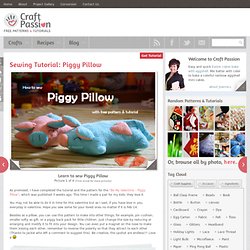 Picture 208 « Sewing Tutorial: Piggy Pillow
As promised, I have completed the tutorial and the pattern for the "Be My Valentine – Piggy Pillow", which was published 3 weeks ago.
Weekly DIY Roundup: Craft Space Organization and Inspiration! | ThreadBanger - D.I.Y Fashion & Style
Welcome to YouTube!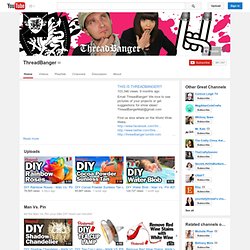 [From Bobbie Suttie, images copyright Jan Bruyndonckx and used with permission] A Kilt is basically a pleated, wrapped skirt.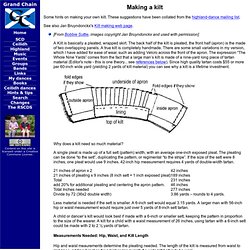 Making a kilt
Fabric Mart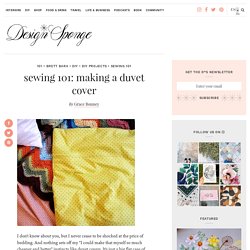 I don't know about you, but I never cease to be shocked at the price of bedding.
sewing 101: making a duvet cover
Sew Liberated: kitty doll tutorial
Some children are doll children. Some children are stuffed animal children. I was a stuffed animal child, and so are my nieces, the giddy recipients of these here kitty dolls.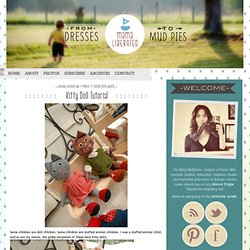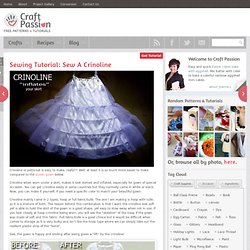 Sewing Tutorial: Sew A Crinoline
Crinoline or petticoat is easy to make, really!!!
VPLL - Home
Sewing Techniques, Tutorials, Lessons, Videos, Photos
Home Page | Sublime Stitching
HOMEMADE OUTDOOR GEAR
Hideous! Dreadful! Stinky!: Faux-y Lady
This is my entry to the Singer/Craftsine.com Me, My Scarf and I Contest The contest requires that you explain how your scarf reflects your personality.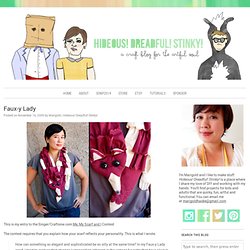 Craft supplies, scrapbooking and sewing at discount prices
Decorative Trims, Cords & Fringe from M&J Trimming
Distinctive Fabric Superstore - Your source for unique fabrics at unbelievable prices
I hope you had a Happy Christmas.
Embroidery