Music
4335 - Music Sound Generator Flash dammit. 'One Man Disney Movie' -- A 'Brady Bunch'-Style Medley. Ever make fan videos of yourself lip-synching some popular tunes?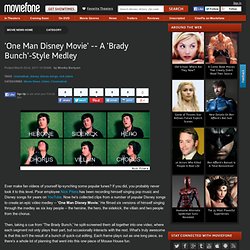 If you did, you probably never took it to this level. Pixar employee Nick Pitera has been recording himself singing pop music and Disney songs for years on YouTube. Now he's collected clips from a number of popular Disney songs to create an epic video medley -- 'One Man Disney Movie.' He filmed six versions of himself singing through the medley as six key people -- the heroine, the hero, the sidekick, the villain and two people from the chorus. Then, taking a cue from 'The Brady Bunch,' he split-screened them all together into one video, where each segment not only plays their part, but occasionally interacts with the rest. Naturally 7 beatboxes a whole band. Fast Food Folk Song (at the Taco Bell Drive-Thru) Radio - Listen to Free Internet Radio, Find New Music.
9 year old Yuto Miyazawa performs Crazy Train - a Music video. Nightwish - The Official Website. Musical Instruments-Unique Unusual Odd Strange Weird Experimental Rare Wacky Musical Instruments Gallery sound clips,photos. John Stanford - Ambient Music. Listen to Free Music Online - Internet Radio - Free MP3 Streaming.
Metal Video. Y100 Top 300 Songs of the 90's (Sep. 2000) Sound Types. Death Metal and Black Metal Music at The Dark Legions Archive Underground Indie Heavy Metal Band Review Archive. The Guild - Do You Wanna Date My Avatar. Jango - Free Music -- Listen to Music Online - Internet Radio. The Guild- Do You Want to Date My Avatar? Enya.com | The Official Site. Tamaki: Gay or European? Anna Netrebko. Todd Green's Instruments. Within Temptation | Official site of Within Temptation, the European rock group fronted by Sharon den Adel. Read all the latest news about the band and their interests, as well as tour dates, music, biography, discography, lyrics, concert reports, picture.
Dervish Magical Irish Traditional Music from Ireland. :: Young Dubliners :: Celtic Rock and Roll :: Our New Album "9" Available here.Official Release Date March 4th, 2014 "There are no gimmicky drinking songs.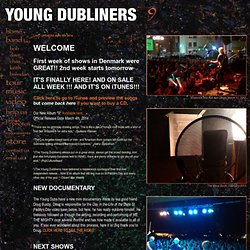 This is like a pint of honest rock music with a shot of Irish flair dropped in for extra kick. " -Spokane Inlander "The Los Angeles-based band of Irish- and American-born rockers still busts out the Guinness-spilling anthems like nobody's business. " Sil van der Woerd » Official Site. Close WHITE SWAN - LOLLY JANE BLUE 2009 / 6:13 min.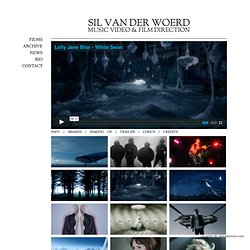 SYNOPSIS An exhausted, shivering girl is captured in a dark machinery world. As she escapes into her imagination, a mesmerizing world unfolds. Ambience for the Masses. GOJIRA I Official website.
---