Media
Steampunk Star Wars. Lady Leia, Princess of Alderaan Alderaan's Princess and ambassador, Lady Leia's fiery, confident personality and sharp intellect made her a very strong and influential diplomat extremely critical of Imperial policies.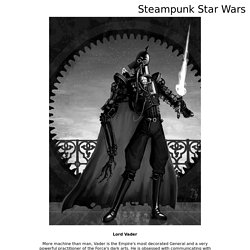 Her speeches and public image were instrumental in generating sympathy for the rebel cause. Rare and unseen STAR WARS pictures surface! » GordonandtheWhale.com. RSS Feed Rare and unseen STAR WARS pictures surface!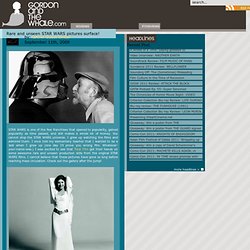 By: GATW Guest Writer September 11th, 2009 STAR WARS is one of the few franchises that opened to popularity, gained popularity as time passed, and still makes a whole lot of money. You cannot stop the STAR WARS universe. Real Life Version of Up. The Most Badass Alphabet Ever | Sometimes I find things on the internet that leave me speechless with their awesomeness.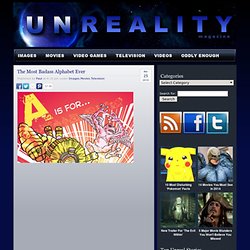 And considering it's my job to find crazy stuff all day long, that's actually saying something. But today I am bowing down to "The A-Z of Awesomeness," a series of illustrations by Neill Cameron, where he takes each letter of the alphabet, crafts an absurd sentence around it, then brings it to life with an excellent drawing as you can see above. There are 25 more epic letters to go, and you must check them all out below: My kingdom stands on broken glass - STAR WARS KINK MEME.
ABOUT:Don't worry, it's really quite simple!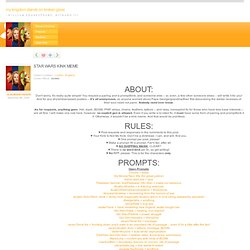 You request a pairing and a prompt/kink, and someone else -- or, even, a few other someone elses -- will write it for you! And for any shy/embarrassed posters -- it's all anonymous, so anyone worried about Papa George/grandma/their flist discovering the darker recesses of their soul need not panic. Nobody need ever know. As for requests, anything goes. Colbert Nation | The Colbert Report.
19946_1373378936958_1306333065_31097192_4361368_n.jpg (JPEG Image, 500x490 pixels) The Daily Show with Jon Stewart Official Website | Current Events & Pop Culture, Comedy & Fake News. Mental_floss Blog » 10 Things You Should Know About J.R.R. Tolkien. By Brian Gottesman Most mental_floss readers probably know and love him best as the father of The Lord of the Rings .
But there are plenty of things even the most ardent fans don't know about John Ronald Reuel Tolkien. Here are a couple of facts we think are precious. Star Wars USB Drives - Photo. The 7 Greatest (True) Johnny Depp Stories Ever Told. The West Memphis three wrongfully convicted of the murder of three eight year old boys found in a drainage ditch thought to be part of a Satanic ritural.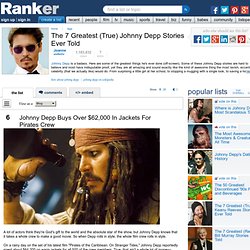 The boys were found mutilated and beaten to death. Damien Echols 19 at the time, was sentenced to death. Jason Baldwin 16 and Jessie Misskelley 17, were sentenced to life in prison. "If there was the tiniest sliver of doubt [of their innocence], I wouldn't be here" said Johnny Depp after being asked why he supported them and how he could be sure if they were innocent.
---