Fashion
Together In Paris Necklace (Handmade Replica) Anastasia
MissDIOR Couture
This next feature is for all of you shabby chic brides out there that are desperate for your daily fix. It's SO pretty and the bride, who along with her husband just happens to be a pretty incredible photographer , is well… drop dead freaking gorgeous. Photographed by Jasmine Star , this particular wedding is jam packed with so many pretty details, so many approachable and yet completely charming details. Held at the DC Ranch Country Club , you ladies will love this affair. From the lovely and talented Jasmine Star …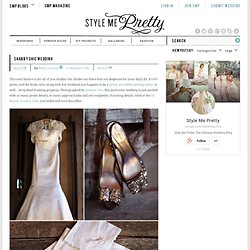 Shabby Chic Wedding | Style Me Pretty : The Ultimate Wedding Blog
VB-8178 Victoria's Bridal Gown - Wedding Dress
Look For Less : Top & Ombre Skirt | TheGloss
Kim Laughton
2009 March 06 «
Will You Go to Duct Tape Prom With Me?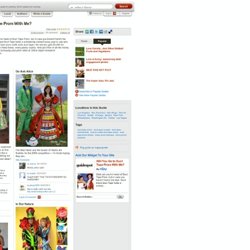 Odds are you've heard of Duct Tape Prom, but in case you haven't here's the deal. Duck brand Duct Tape holds a scholarship contest every year to see who can make the best prom outfit outta duct tape-- the winners gets $3,000 for college, and in these times, every penny counts. And just think of all the money you can save by buying your prom attire at Office Depot instead of Bloomingdale's.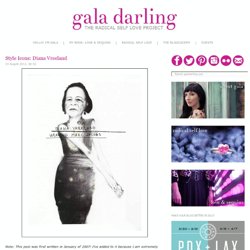 aesthetic - www
11 March 2013, 11:19 Just shopping at Bergdorfs… ! Witches are having a pop culture moment.
It´s saturday, I´m back in beautiful Monaco and life is good! As you all know I´m addicted to brown eyeshadows because it´s sofisticated, beautiful and goes with everything. However, sometimes plain brown can be a bit boring and since it´s saturday I decided to leave my comfort zone and do it with a twist.
Hayky's favourite Pictures. Fashion. Love. Cuteness. Etc.
There was plenty about Marchesa 's Fall 2010 collection that fit perfectly within the label's signature style. Long gowns entwined with ruffles, fluffy feathered skirts, and the mandatory injections of draping silk and tulle. But this time around there was also a strong selection of super-short playful (yet still phenomenally detailed) dresses that the current set of young socialites and starlets will no doubt be jumping all over as red carpet fare.
Marchesa: feminine beauty, Fall 2010 > Fashion show coverage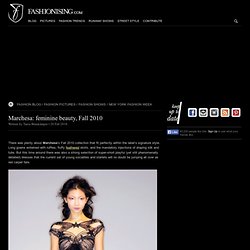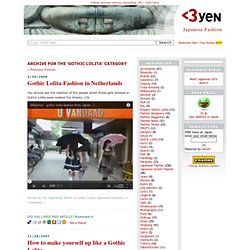 Japanese Fashion – Gothic Lolita
One slightly annoying thing about Japan – if you don't read or speak any Japanese – is that shops, bars, restaurants, even schools are pretty difficult to find. This is because they tend to be tucked into the millions of office buiidings and skyrises throughout the country. The only hint that there might be a really funky discount clothing shop in this building is a tiny, flourescent lit sign hanging off the side of the building. But it's all written in katakana , so most gaijin would miss it straight away. While wandering around Harajuku, I've taken to just exploring every nook I can find, walking downs stairs into basements, pressing random buttons in elevtaors…just to see if I can find some interesting clothes shops.
Casablanca Bridal :: Collections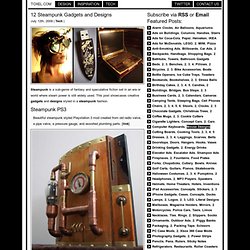 Steampunk is a sub-genre of fantasy and speculative fiction set in an era or world where steam power is still widely used. This post showcases creative gadgets and designs styled in a steampunk fashion. Steampunk PS3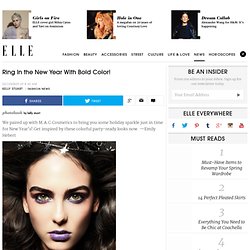 Ring In the New Year With Bold Color!
We paired up with M.A.C Cosmetics to bring you some holiday sparkle just in time for New Year's! Get inspired by these colorful party-ready looks now. —Emily Hebert "Holiday makeup and fashion don't have to be red and green," says M.A.C Pro senior artist Keri Blair. Instead, the makeup guru eschewed the traditional smoky-eye-and-red-lip combo for a smoldering purple gaze (grape hues make green eyes "pop") and matching lip color. "The red lip is always in style, but if you want to do a twist on the classic a deep purple still reads as holiday," she says.
Check out these ballet flats, called Rollasole , that ladies buy from vending machines conveniently located at clubs and restaurants around London. They come in pretty little boxed packages complete with shoe sleeve. The cost is about 7 British Pounds which if you ask me is quite a bargain if you've ever had your toes go numb after a night of dancing.
carrie*connects: Clever Idea | Grab Some After Party Shoes With Your After Dinner Drinks
Blogs
Style Stealer: Jessica Hart Is Almost Ready For Spring If you're wondering how to transition your wardrobe from winter to spring, take a cue from model Jessica Hart, and try pairing bright spring colors (lavender jeans? Yes, please!) with staples from your winter wardrobe, like a classic trench coat and slouchy beige sweater. Swap out the heavy boots for some comfy slip-on loafers, and you're good to go. Steal this whole look for yourself, after the jump!
Fashion - The World Of Style & Fashion Designers @ The Frisky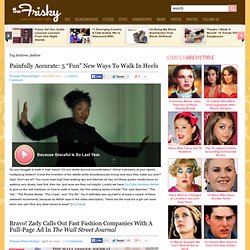 LOOKBOOK.nu
Every girl appreciates a bit of good lingerie, but it's not always easy to find something that is sophisticated and sexy at the same time and also affordable. I find Anne Summers stuff tacky as hell and pretty poor quality and Agent Provocateur for the most part way too expensive. Google "lingerie" and the array of sites that come up featuring "wag-tastic shag wear" befuddles the mind. Now maybe its thanks to the rather stupid trend of burlesque (stripping for the middle classes), but if so maybe I won't knock it as much if its brought about "Kiss Me Deadly", a somewhat brilliant collection of vintage inspired lingerie. Glamorous, Old-school, proper underwear for proper ladies, Kiss Me Deadly is designed for Femme Fatals, but better still is really affordable, especially as it's so gorgeous.
Kiss Me Deadly Lingerie - lingerie,corsets,retro lingerie,vintage lingerie,underwear,bras,knicker,pin up - Style
don't loose your muse
The Clymb is the industry-leading venue for connecting premium outdoor and sport brands with dedicated outdoor enthusiasts, athletes and professionals. Exclusive arrangements with our partner brands allow members access to pricing as low as 70% below retail on apparel, footwear and equipment from an elite group of premium manufacturers.
red
Photo by lebastias . Summer is almost here – can you feel it? Temperatures are rising, the sun is coming out, everyone is heading to the beaches, summer jobs are starting up, and, of course, it's time for summer beauty shopping!
CF's Top 10 Summer Beauty Must-Have's
You already know that drinking 64 ounces of water daily is essential for healthy skin because it flushes out toxins and keeps your insides running efficiently. But there are ways to squeeze in those requisite eight glasses without chugging all day long.
21-Day Make Better Challenge: Day 1
Kaboodle
BY-8001 Bonny Wedding Gown - Wedding Dress
Fashion News Trends on Splendora Style and Culture radar | Splendora
Makeup - Lost Zombies: End of Days
Bridal Fashion, Bridal Couture, Wedding Dresses, Wedding Accessories
Fashion Trends and Style Advice on StyleCaster
Dallas Makeup Artist, Kristin Colaneri, wedding makeup, dallas makeup artist, theatrical makeup, Beauty makeup artist, beauty, special fx makeup artist
Designer Party & Club Wear, Women's Halter & Strapless Dress, Sexy Skirt and Gaucho, Sexy Lingerie: Hotfromhollywood.com