Miscellaneous
10 Best Sexual Drinking Games. Some of the best sexual drinking games can be done either in an intimate setting with only you and your girlfriend or you can make it a party and have multiple people.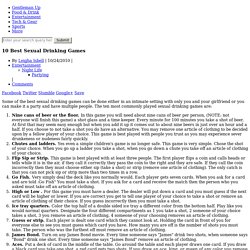 The ten most commonly played sexual drinking games are: Nine cans of beer or the floor. In this game you will need about nine cans of beer per person, (NOTE: not everyone will finish this game) a shot glass and a time keeper. Every minute for 100 minutes you take a shot of beer. At first that may seem easy enough but when you add it up it comes out to about nine beers in just over an hour and a half. Tipping etiquette. LSD. Citation: Halcyon.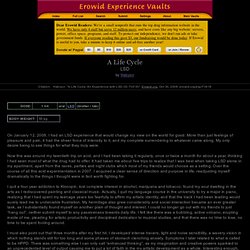 "A Life Cycle: An Experience with LSD (ID 73418)". Erowid.org. Oct 30, 2008. erowid.org/exp/73418. How to survive a zombie attack.
---