Technology
In Action. Predicting the Future of Computing - Interactive Feature. Routine Voice Interaction By 2015, Georges Nahon predicts, Siri-like services will be omnipresent on Web sites, where consumers will be able to ask personalized questions about products and services directly via their smartphones.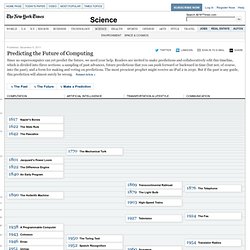 These new systems will also complement and surpass the interactive voice response systems currently in use in most organizations. Submitted by Georges Nahon, chief executive of Orange Labs and founder of the Orange Institute.
Programming
How to hide files in JPEG pictures. If you're looking to hide files on your PC hard drive, you may have read about ways to encrypt folders or change the attributes on a file so that they cannot be accessed by prying eyes.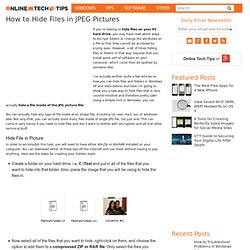 However, a lot of times hiding files or folders in that way requires that you install some sort of software on your computer, which could then be spotted by someone else. I've actually written quite a few articles on how you can hide files and folders in Windows XP and Vista before, but here I'm going to show you a new way to hide files that is very counter-intuitive and therefore pretty safe! Motion Control SixthSense Technology: Why We're Still Waiting | Sherweb blog. When Pranav Mistry of MIT's Media Lab showcased to the world his groundbreaking SixthSense technology, everyone said this was going to be the next big thing.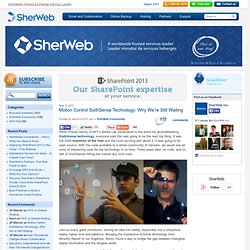 It was the 2009 Invention of the Year and the most exciting part about it, it was going to be open source. With the code available to a whole community of hackers, we would see all sorts of interesting uses for the technology in no time. Three years later, no code, and no talk of SixthSense hitting the market any time soon. Like so many great inventions, turning an idea into reality, especially into a ubiquitous reality, takes time and patience.
Infographics
---