The Tudors
The Tudors on Showtime: Watch Videos, Download Mobile Apps, More. Jonathan Rhys Meyers stars in this original, history-based drama series as the young, vibrant King Henry VIII, a competitive and lustful monarch who navigates the intrigues of the English court and the human heart with equal vigor and justifiable suspicion.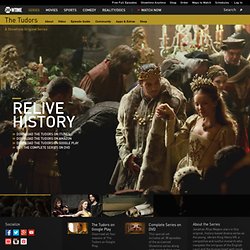 Natalie Dormer ("Anne Boleyn"), Jeremy Northam ("Thomas More"), Maria Doyle Kennedy ("Queen Katherine"), James Frain ("Thomas Cromwell") and Peter O'Toole ("Pope Paul III") round out the all-star cast of this lavish epic. The Tudors. Production[edit] Season Two debuted on Showtime on 30 March 2008, and on BBC 2 on 1 August 2008.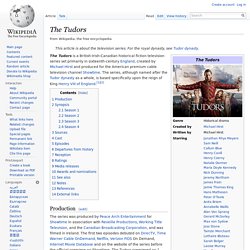 Production on Season Three began on 16 June 2008 in Bray, County Wicklow Ireland,[5][6] and that season premiered on Showtime on 5 April 2009, and debuted in Canada on CBC on 30 September 2009. The day after broadcast, downloadable episodes debuted in Canada on MoboVivo.[7] The Tudors (TV Series 2007–2010. Edit Storyline This costume drama features England's splendid Renaissance dynasty under King Henry VIII.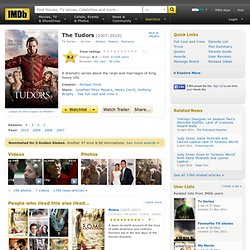 Beginning in Season 1 when Henry VIII was growing desperate for an heir and growing distant from his first wife, the series moves quickly to the period when Anne Boleyn became his obsession. During this time Cardinal Wolsey rose to become the power behind his throne, ruling ruthlessly and nearly absolutely while Henry (played by Johnathon Rhys Meyers) for the most part followed the Cardinal's advice, maneuvering through a series of betrayals and plots against him. When Anne Boleyn plays much harder to get than any woman ever has, Henry begins to search for a way out of his marriage to Catherine of Aragon, so that he can make Anne his wife.
---