IoT Standards and Protocols
WebHooks
MPEG-21 HTML Microdata
Abstract
EEML
Constrained Application Protocol (CoAP)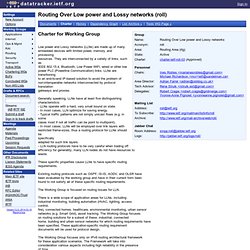 Routing Over Low power and Lossy networks (roll)
Description of Working Group
roll-3
ITU-T USN
ETSI M2M
Web Service Architecture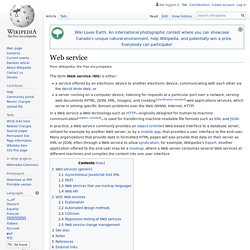 Web services architecture.
REST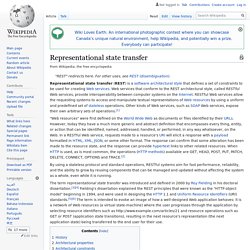 Representational State Transfer ( REST ) is a style of software architecture for distributed systems such as the World Wide Web .
6LoWPAN is an acronym of IPv6 over Low power Wireless Personal Area Networks . [ 1 ] 6LoWPAN is the name of a working group in the Internet area of the IETF . The 6LoWPAN concept originated from the idea that "the Internet Protocol could and should be applied even to the smallest devices," [ 2 ] and that low-power devices with limited processing capabilities should be able to participate in the Internet of Things . [ 3 ]
6LoWPAN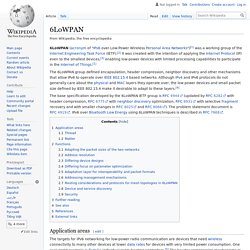 6LowApp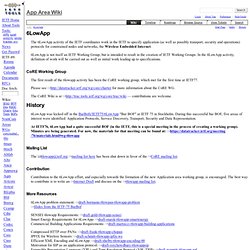 The 6LowApp activity of the IETF coordinates work in the IETF to specify application (as well as possibly transport, security and operations) protocols for constrained nodes and networks, the Wireless Embedded Internet .
Object Naming Service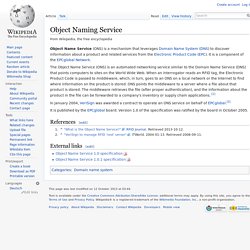 Object Name Service (ONS) is a mechanism that leverages Domain Name System ( DNS ) to discover information about a product and related services from the Electronic Product Code ( EPC ).
EDIFACT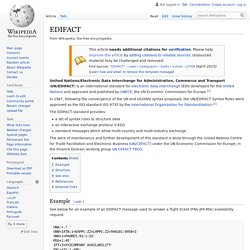 United Nations/Electronic Data Interchange For Administration, Commerce and Transport ( UN/EDIFACT ) is the international EDI standard developed under the United Nations .
Comet (programming)
Comet is a web application model in which a long-held HTTP request allows a web server to push data to a browser , without the browser explicitly requesting it. [ 1 ] [ 2 ] Comet is an umbrella term , encompassing multiple techniques for achieving this interaction.
WebSocket is a web technology providing full-duplex communications channels over a single TCP connection.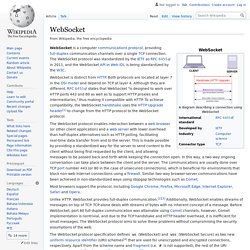 HTML WebSockets
Project Atmosphere
IPv6
Ubiquitous ID
1) Overview 2) Downloads 3) Official Schemas 4) Related News 1) Overview
SensorML
EPCglobal
AWISSENET
The OPC Foundation - The Interoperability Standard for a Connected World™
ASAM Connects - Home