Development
ADSI Error Codes in Visual Basic Scripts (VBScript) Table of Content > ADSI Error Codes and Runtime Error Handling ADSI requests can fail due to many reasons: The LDAP server is unreachable, the authentication data is incorrect, the user hasn't the required permissions, the object or the used attributes of the script do not exist or can't be accessed in this particular way etc. etc.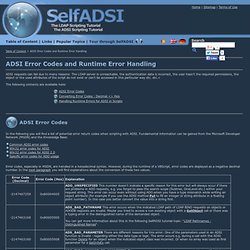 < Pscodegen - Release: PSCodeGenerator. Recommended Download PSCodeGen.zip application, 35K, uploaded Jun 12, 2010 - 893 downloads Release Notes.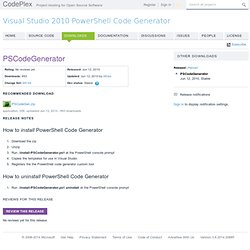 Authoring Toolkit. Notes and Domino wiki. Lotus Domino and Notes Information Center. IBM Lotus Domino and Notes Information Center. Notes and Domino Application Development wiki. This wiki is for you to learn about Domino application development, contribute to its knowledge base, and collaborate with others.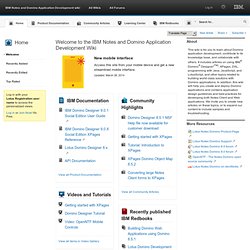 It includes articles on using IBM® Domino® Designer(TM), XPages, DXL, programming with Java, JavaScript, and LotusScript, and other topics related to building world class solutions with Domino applications. In addition, this wiki will help you create and deploy Domino applications and contains application design guidelines and best practices for developing both Notes Client and Web applications. We invite you to create new articles on these topics, or to expand our content to include samples and troubleshooting. Keith Hill's Blog | Just another WordPress.com site. Stack Overflow.
Learning. Microsoft. Why WireShark is important, or how I use it. There are tools out there that have their value severly underestimated.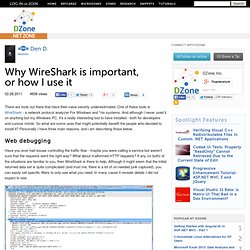 One of these tools is WireShark - a network protocol analyzer For Windows and *nix systems. And although I never used it on anything but my Windows PC, it's a really interesting tool to have installed - both for developers and curious minds. So what are some uses that might potentially benefit the people who decided to install it? Personally I have three main reasons, and i am describing those below.
---