Moving
HD People Are Awesome / Amazing Humans 1080P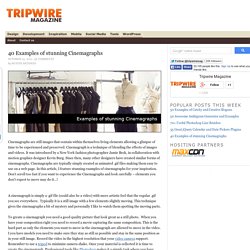 Cinemagraphs are still images that contain within themselves living elements allowing a glimpse of time to be experienced and preserved. Cinemagraph is a technique of blending the effects of images and videos.
Welcome to YouTube! The location filter shows you popular videos from the selected country or region on lists like Most Viewed and in search results.To change your location filter, please use the links in the footer at the bottom of the page.
NikeFootball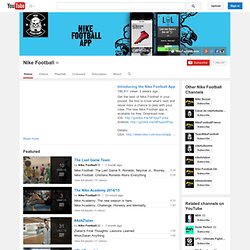 Nike Auction – Bid your sweat
data.anatomy [civic] by Ryoji Ikeda
Holi, the Festival of Color, Explodes in Ultra Slow Motion - Kasia Cieplak-Mayr von Baldegg - Video
Oceanic Airlines: Concierge Concept Sketch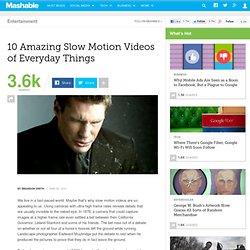 We live in a fast-paced world. Maybe that's why slow motion videos are so appealing to us. Using cameras with ultra-high frame rates reveals details that are usually invisible to the naked eye.
10 Amazing Slow Motion Videos of Everyday Things
luca de salvia
Mercedes Benz Invisible Car!
Peter Dickinson's Portfolio
Motion-graphics - duncanworrall.net
Motion-graphics Motiongraphics is my main passion. I love the infinite number of possibilities available and the problem solving processes involved.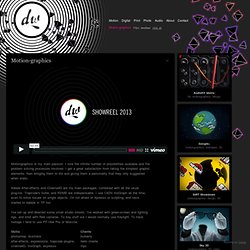 Mercedes-Benz | Escape the map
Amsterdam Metropolitan Area on Vimeo
smart thief caught on cam
Milky Tea - Illustration/Animation/Interactive
Ladbrokes 11x idents comp H264 16x9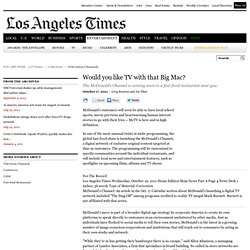 McDonald's will launch in-store TV channel - latimes.com
McDonald's customers will soon be able to have local school sports, movie previews and heartwarming human interest stories to go with their fries -- McTV is here and in high definition.
ASICS Invites Gymnasts to Create the Ultimate Natural Shoe
KAPITAAL on Vimeo
Droga5
Marvel's The Avengers
AixSponza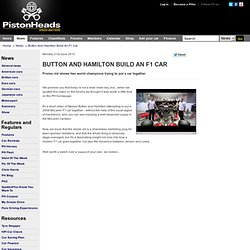 Headlines
We promise you that today is not a slow news day, but... when we spotted this video on the forums we thought it was worth a little time on the PH homepage. It's a short video of Messrs Button and Hamilton attempting to put a 2008 McLaren F1 car together - without the help of the usual legion of mechanics, who you can see enjoying a well-deserved cuppa in the McLaren canteen.
Sony Ericsson - XPERIA™ X10
BMW 3D Projection Mapping Singapore
"Volvo Subject60 5 nights, 5 parties, 5 cities Find Code Cubes h
An Agency Carol for the Holidays
Storm troopers on their day off via reddit.com
Times Square Billboard by Space150 on Vimeo
Stop motion animation is one of the hottest areas of film-making today. Stop motion is an animation art through which one can spring life in inanimate things and do the unnatural. It works by shooting a single frame of an object, then moving the object slightly, and then shooting another frame.
50 Incredible Stop Motion Videos - Smashing Magazine