General and news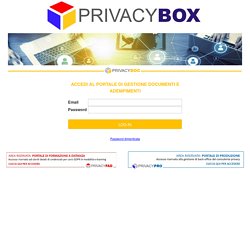 A while back we wrote an article comparing three online backup services: Amazon Cloud Drive, Dropbox and Spideroak. We will now re-visit this topic including updates on the services we compared plus adding other services as well. In what follows we are only interested in security and privacy.
PrivacyBox
Abine is a Boston-based privacy company. Led by consumer protection, privacy, and identity theft experts, we are passionate about making easy-to-use privacy solutions for everyday people. We strongly believe that these solutions must improve as online privacy becomes more difficult to get, and we work hard to stay ahead of the curve. We look forward to helping you navigate the complicated the world of online privacy.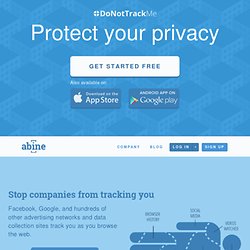 Abine
Latest News - April 8, 2014 Several open government organizations, including Public Citizen, the Sunlight Foundation, the Project on Government Oversight, Citizens for Responsibility and Ethics in Washington, the Center for Effective Government and Openthegovernment.org have filed an amicus brief supporting EPIC in EPIC v. NSA.