Food stores
Online Butchers - Quality Fresh Meat and Scottish Beef | Allens of Mayfair. Melrose & Morgan. Home to acclaimed London restaurants,cafés and bakeries. | PEYTON AND BYRNE. Artisan du Chocolat – Luxury mail order chocolates, salted caramels, Easter gift ideas, chocolate truffles, chocolate bars, corporate gifts with logo, chocolate gifts delivered by post. Ladurée | Fabricant de Douceurs & Gourmandises. Le début de ce siècle voit Paris pris d'une frénésie de sorties et de divertissements.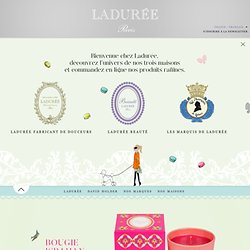 Les Parisiens se précipitent à l'Exposition Universelle. Les femmes, elles aussi, changent, elles veulent rencontrer des gens nouveaux, or, les cercles et les salons littéraires ne sont plus à la mode. Jeanne Souchard, épouse d'Ernest Ladurée a l'idée de mélanger les genres : le café parisien et la pâtisserie, et donne ainsi naissance à l'un des premiers salons de thé de la Capitale. Eataly New York | We Sell What We Cook & We Cook What We Sell. Gourmet Food | Gourmet Easter Gift Baskets | Fine Food, Wine & Food Gift Ideas | Dean & DeLuca. Fortnum & Mason UK | Hampers UK | Hampers, Gifts, Food & Wine.
Whole Foods Market: Natural and Organic Grocery. Organic food, health & beauty - Planet Organic. Monday to Saturday 7.30 am - 9.00 pm Sunday: 8am – 9pm Friday 18th April 7:30am – 9pm Saturday 19th April 7:30am – 9pm Sunday 20th April 10 am – 9pm Monday 21st April 7:30am – 9pm 52 Garratt Lane, Wandsworth LondonSW18 4FT Tel: 0208 877 8330.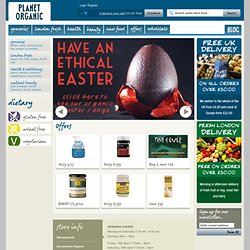 ---