Skoler
About MAU|Musashino Art University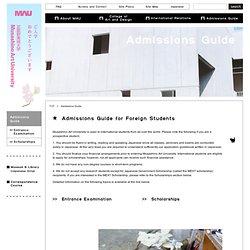 Musashino Art University is open to international students from all over the world. Please note the following if you are a prospective student; 1. You should be fluent in writing, reading and speaking Japanese since all classes, seminars and exams are conducted solely in Japanese.
Admissions Guide|Musashino Art University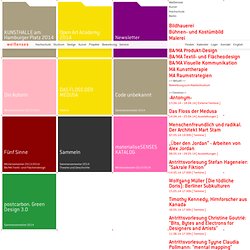 zum Inhalt KUNSTHALLE am Hamburger Platz 2014 Open Art Academy 2014 Newsletter Die Autorin Wintersemester 2013/2014
wei?ensee kunsthochschule berlin
Architecture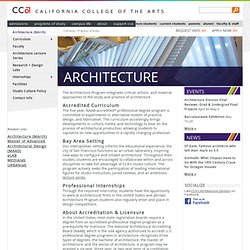 The Architecture Program integrates critical, artistic, and material approaches to the study and practice of architecture. Accredited Curriculum The five-year, NAAB-accredited* professional degree program is committed to experiments in alternative models of practice, design, and fabrication.
Brian H.ESTm "I think the most exciting thing about architecture is that it is extremely multifaceted—especially as an academic pursuit. It provides opportunities to explore both very broad territories and very specific niches in the same arena, all of which affect each other in some way." Read more >> Rachel B.B.Arch "SCI-Arc is anything but your typical architecture school.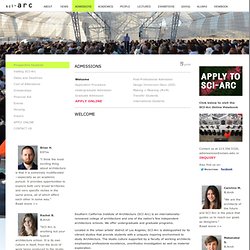 SCI-Arc: Admissions - Apply
Ecole Nationale Supérieure d'Architecture Paris-Malaquais