Div
Tuned Pale Ale Helps You Play Beer Bottle Music. Så steker du en entrecote. 10 Free Image Viewers/Editors for Mac.
Tartine Bread (9780811870412): Chad Robertson, Eric Wolfinger. IT Resource Center forums - Can anyone figure out what kind of file this is? On June 26th, the HP IT Resource Center forums were migrated to the HP Enterprise Business Community.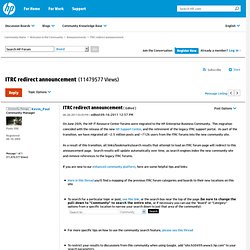 This migration coincided with the release of the new HP Support Center, and the retirement of the legacy ITRC support portal. As part of the transition, we have migrated all ~2.5 million posts and ~712k users from the ITRC forums into the new community site. As a result of this transition, all links/bookmarks/search results that attempt to load an ITRC forum page will redirect to this announcement page.
Search results will update automatically over time, as search engines index the new community site and remove references to the legacy ITRC forums. Taco Island. HP LaserJet 3330 Installation CD and Software Recently, I came into 2 HP LaserJet 3330's.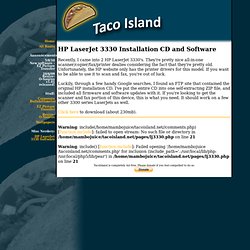 They're pretty nice all-in-one scanner/copier/fax/printer dealies considering the fact that they're pretty old. Unfortunately, the HP website only has the printer drivers for this model. If you want to be able to use it to scan and fax, you're out of luck.
---