Flipped Classroom
Vimeo Music Store - Find Free Music for Your Videos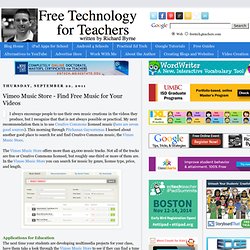 I always encourage people to use their own music creations in the videos they produce, but I recognize that that is not always possible or practical.
This week I asked my students for some feedback on our flipped class via Edmodo.
Student Question: Is your Flipped Classroom time productive & useful for your learning?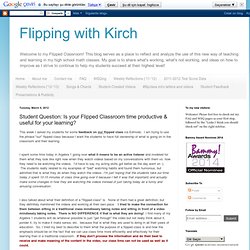 Flipped Classroom | The Flipped Classroom
Due to Khan Academy's popularity, the idea of the flipped classroom has gained press and credibility within education circles.