Music
The Ultimate Road Trip Playlist — 50 Best Road Trip Songs | The Jetpacker. No road trip is complete without a playlist of songs that capture the spirit of traveling on the open road.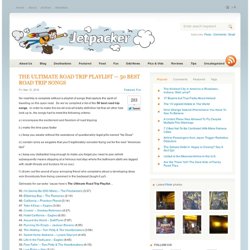 So we've compiled a list of the 50 best road trip songs . In order to make this be-all end-all totally definitive list that all other lists look up to, the songs had to meet the following criteria: a.) encompass the excitement and freedom of road tripping. Exclusive Premiere: The Kills "Blood Pressures" - Music - News. Watch the premiere of "Blood Pressures," a short film about The Kills' latest creation, featuring Alison Mosshart and Jamie Hince.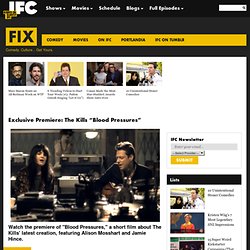 "You voice is quite booming," Alison Mosshart tells bandmate Jamie Hince in "Blood Pressures," this intimate short film about The Kills. "Quite manly and booming," she adds playfully, as if she's never noticed before. Hince's simple response, in the most tremendously masculine tone, "I know," is indeed booming. It's scotch and smoke and amps, lots of amps.
Classical music to study by | forestwalker | 8tracks. Lil Kee - Buss It Wide Open ((VIDEO MAIN))[1]
---