Quilt
Looking for some inspiration or your next quilt project? You'll find it right here... There are well over one thousand different sites linked below and they ALL offer FREE QUILT PATTERNS!! That gives you thousands of free quilt patterns to choose from!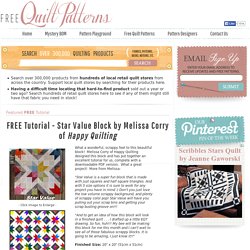 fatcatpatterns
Cinderberry Stitches
Time to share a little Cinderberry fun with you just in time for Easter! It's a Bunny Bunting printable - it's quick and simple to make and will look too cute hanging in your home! No stitching or needle required, just plain old paper & scissor fun. What will you need?
Julia's Place.......
Look what was waiting for me at my front door yesterday....It was like finding a rare treasure at my front door... Old quilting books dating back to the 1980's.... A dear patchwork friend had told me she had some old quilt patterns that she thought I might like, and would drop them off to me one day ....but oh my gosh....this is a treasure of old quilting books. Just a quick look through them I can see several that I would love to make.... These ones on the cover stood out and spoke to me first off...look, this one is a 10th Anniversary issue...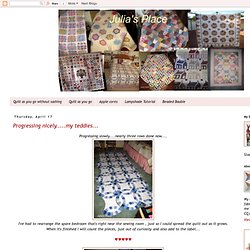 Free Quilting Tutorials
Pleasant Home: Needle Little Inspiration
I made a doll quilt before Christmas and realized I'd never posted a tutorial on this quick and easy binding method. Since I know a lot of you are beginners…this is a really great way to dip your toes into binding a quilt. I especially love it for small things like hot pads, table toppers, or a mini quilt.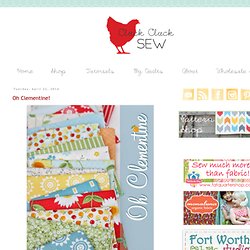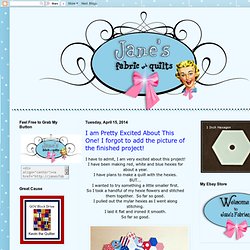 Jane's Fabrics and Quilts
I have to admit, I am very excited about this project! I have been making red, white and blue hexies for about a year. I have plans to make a quilt with the hexies. I wanted to try something a little smaller first.
I thought it is called Star Window. But, while asking Mr Goggle further, I found another name for it ; Moe Moe's Star. And I also found the template
Penny's Hands