Quilt
Looking for some inspiration or your next quilt project? You'll find it right here... There are well over one thousand different sites linked below and they ALL offer FREE QUILT PATTERNS!! That gives you thousands of free quilt patterns to choose from!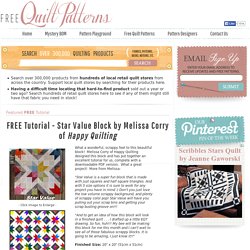 fatcatpatterns
Cinderberry Stitches
I have more news from the Cinderberry Studio and a new pattern series to show you. With the arrival of my new fabric line Enchant I have created a new 'signature' quilt designed especially for the collection, the stitching designs tell a story, some classic rhymes from childhood and the ever important tea parties wee girls have. I am a Mother, a story teller, a girl with an imagination, it was only a matter of time that Princess and Pea would meet Cinderberry Stitches. The quilt is known as Enchanted, it's a three part pattern series
Julia's Place.......
This is my spare bedroom......the kind of bedroom I would have loved to have when I was little.. ....so I have it now. I just keep adding the pretty things I make.. I love that dancing dollies quilt on the bed. It's all hand quilted.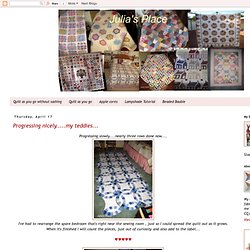 Free Quilting Tutorials
Pleasant Home: Needle Little Inspiration
I made a doll quilt before Christmas and realized I'd never posted a tutorial on this quick and easy binding method. Since I know a lot of you are beginners…this is a really great way to dip your toes into binding a quilt. I especially love it for small things like hot pads, table toppers, or a mini quilt.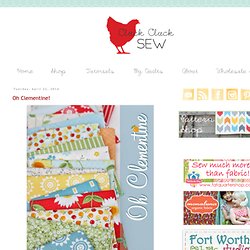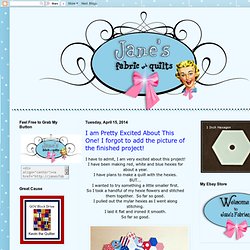 Jane's Fabrics and Quilts
Wow, cold I mean cold. We are setting all sortt of records here in Illinois. I know there are other places in the country affecting by this snow and cold. Please stay safe everyone.
I thought it is called Star Window. But, while asking Mr Goggle further, I found another name for it ; Moe Moe's Star. And I also found the template
Penny's Hands