FPS
Home page
Counter-Strike: Source on Steam
The #1 online action game in the world, Counter-Strike: Source (CSS) has just received a major update and is now available for the Mac. CSS is a SteamPlay title, so if you own it on the PC – you own it on the Mac. Besides PC Vs. Mac cross-platform play, this update also adds achievements, stats, engine updates and more. New match and lifetime player stats and summary screens give you insight into how you play.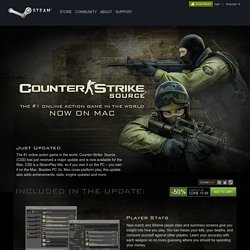 DEAD RISING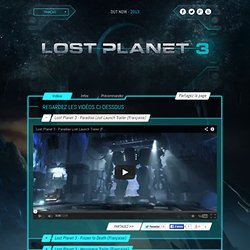 Jim est un ouvrier, et pilote de Rig chevronné. Il accepte un contrat à haut risque, mais à fort potentiel lucratif, en tant que membre d'une équipe de colonisation basée sur la planète E.D.N. III, récemment découverte. A des millions de kilomètres de la Terre, Jim est prêt à tout pour gagner de l'argent, et rentrer auprès de sa famille. Survivre dans des environnements aussi rudes requiert un équipement à toute épreuve.
Lost Planet® 2, the Official Site
Dead Island - Terror. Violence. Madness. Bedlam. A holiday paradise gone mad.
Crysis 2 - EA Games