FPS
Home page
Counter-Strike: Source on Steam
The #1 online action game in the world, Counter-Strike: Source (CSS) has just received a major update and is now available for the Mac. CSS is a SteamPlay title, so if you own it on the PC – you own it on the Mac. Besides PC Vs. Mac cross-platform play, this update also adds achievements, stats, engine updates and more. New match and lifetime player stats and summary screens give you insight into how you play.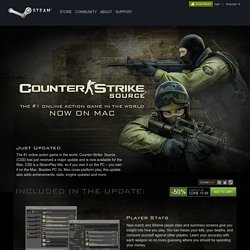 DEAD RISING
Lost Planet® 2, the Official Site
Dead Island - Terror. Violence. Madness. Bedlam. A holiday paradise gone mad.
Crysis 2 - EA Games