Art
Snowboard triple backside rodeo
Most Amazing Miniature Food Artworks by Shay Aaron
calvin-and-hobbes-christmas-decorations-6075-1323199581-3.jpg (JPEG Image, 990 × 743 pixels) - Scaled (89
The images within post are from various art installations and projects by Debbie Smyth. View more of the artist's work at her blog. Notes about Smyth (from bio published at New British Artists):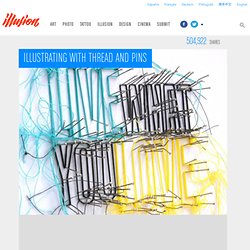 Illustrating with Thread and Pins – Illusion (Mobile) - The Most Amazing Creations in Art, Photography, Design, Technology and Video.
Art Gallery & Community - T-Shirts, Posters, Greeting Cards, Wall Art, Fine Art Prints, Calendars & More
Tim Shumate
Wreck Diving the Mysterious Ghost Fleet of Truk Lagoon [33 PICS]
Diver gh0stdot captured amazing underwater images in the ghostly wreckage. This is a light tank on the deck of the San Francisco Maru at about 50m depth in Truk Lagoon. Photo #1 by © gh0stdot Let's back up and show you where you are with an aerial shot taken while flying over Chuuk in south western part of the Pacific Ocean.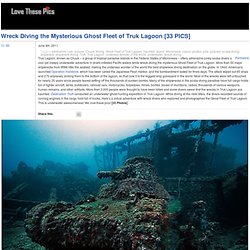 This is What Happens When You Give Thousands of Stickers to Thousands of Kids
This December, in a surprisingly simple yet ridiculously amazing installation for the Queensland Gallery of Modern Ar, artist Yayoi Kusama constructed a large domestic environment, painting every wall, chair, table, piano, and household decoration a brilliant white, effectively serving as a giant white canvas. Over the course of two weeks, the museum's smallest visitors were given thousands upon thousands of colored dot stickers and were invited to collaborate in the transformation of the space, turning the house into a vibrantly mottled explosion of color. How great is this? Given the opportunity my son could probably cover the entire piano alone in about fifteen minutes.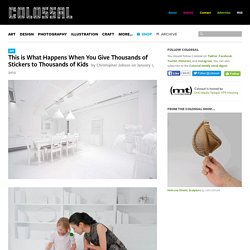 Unrealistic Scenes some things you'll never see This is an ongoing project of composite photographs.
Unrealistic Scenes on Photography Served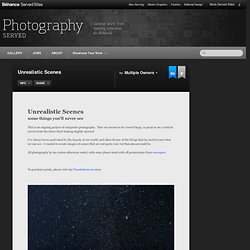 How To Draw Anatomic Face In 2.5 Minutes
Now its time for KOREA, TAIWAN AND TOKYO. If you live here and want to participate in my project, email me amazing old pictures to : backtothefuturepics@gmail.com Riff Raff 1976 & 2011 London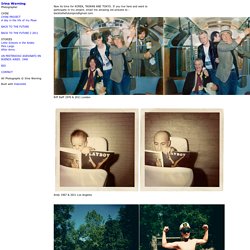 BACK TO THE FUTURE 2 (2011) : Irina Werning - Photographer
Peter Crawley | Stitched Illustrations
Gravité (Gravity) on Vimeo
mitsubishi_concept-wide.jpg (JPEG Image, 1920x1200 pixels) - Scaled (60%)
48208_0_1208x1005.jpg (JPEG Image, 1208x1005 pixels) - Scaled (71%)
20 awesome examples of street art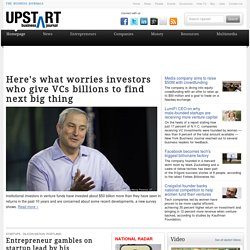 lego-slide1.jpg (JPEG Image, 580x352 pixels)
Startups Life sciences startups outgrow their San Francisco incubators by Ron Leuty First, the good news: Young life sciences companies in the Mission Bay area of San Francisco are largely surviving, thriving and growing.
- STREET ART UTOPIA
x742619345_hkJPG-750x750.jpg.pagespeed.ic.CbChiopUeP.jpg (JPEG Image, 750x500 pixels)
p1070774r800te.jpg (JPEG Image, 800x600 pixels)
Beautiful/Decay | Artist Book Series + Daily Art & Design Blog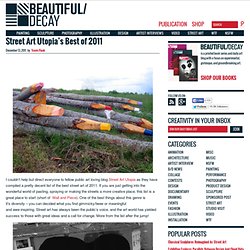 I couldn't help but direct everyone to fellow public art loving blog Street Art Utopia as they have compiled a pretty decent list of the best street art of 2011. If you are just getting into the wonderful world of pasting, spraying or making the streets a more creative place, this list is a great place to start (short of Wall and Piece). One of the best things about this genre is it's diversity – you can decided what you find gimmicky/twee or meaningful and awe-inspiring. Street art has always been the public's voice, and the art world has yielded success to those with great ideas and a call for change.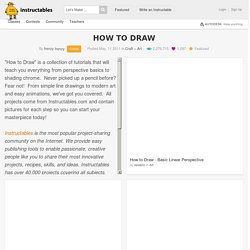 How To Draw
To make all of these Instructables, download this collection of How To's as an ebook. Download » "How to Draw" is a collection of tutorials that will teach you everything from perspective basics to shading chrome. Never picked up a pencil before?
Recent posts
CF01_Richards_F6_03_SM_1267828237_1047.jpg (JPEG Image, 1200x800 pixels) - Scaled (90%)
88.jpg (JPEG Image, 1280x840 pixels) - Scaled (85%)
Big Doodle
world photography
ct_1440.jpg (JPEG Image, 1440x900 pixels) - Scaled (80%)
Cookie Crumbs Terry Border is one of our favorite creative people on the planet. He never ceases to amaze us, as he takes boring, everyday objects and makes them come alive!
Everyday Objects Come Alive - Part 3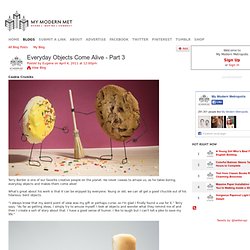 slow-motion-lightning.gif (GIF Image, 256x209 pixels)
Everything Ages Fast (Facebook, Youtube, Twitter, and Skype)
Popular Photos
Thought of You on Vimeo
BrickHut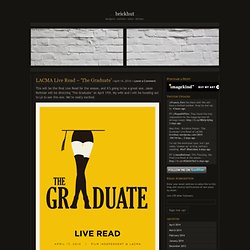 LACMA Live Read – 'The Graduate' •April 14, 2014 • Leave a Comment This will be the final Live Read for the season, and it's going to be a great one. Jason Reitman will be directing 'The Graduate' on April 17th.
friqt.com
106 of the most beloved Street Art Photos – Year 2010 | STREET ART UTOPIA
New Page 1
A former Cement Factory is now the workspace and residence of Ricardo Bofill
The World's Biggest Cave
Satirical Art Drawings by Pawel Kuczynski
1001 Free Fonts - Download Free Fonts for Windows and Macintosh
Collection of 30 Best Adobe Photoshop Brushes
Wine Types Chart
FGFM7RCFL5R9ZVG.LARGE.jpg (JPEG Image, 676x1024 pixels)
Trippy Pencil Drawing Animation | Hand Drawing Art Pictures and Ideas
DIY Wrap Bracelet
Knotting a nail - Worth1000 Tutorials
The Astounding Design Of Eixample, Barcelona - All That Is Interesting
Amazing Long Exposure Airplane Photography
What Happened Bandages
BIG BANG BIG BOOM - the new wall-painted animation by BLU on Vimeo