Fixed Position Navigation
mpare Top Offers prices in ASDA via mySupermarket
Grey Folio | HTML/CSS Theme | Themeforest.com template by Vasjen Katro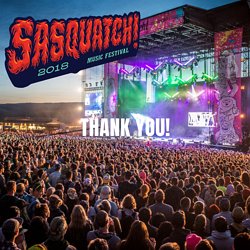 Have you started following @SasquatchFestival on Instagram yet? Do so now and hashtag your favorite Sasquatch photos from the past with a #Sasflashback on Instagram all month long for your chance to win a weekend pass! First time attendee? Share what you are looking forward to most at this year's festival and tag your photo with a #Sasquatch2014 on Instagram to enter in the contest too. One lucky winner for each hashtag will be chosen on May 1, 2014, so get to 'gramming and see you at The Gorge!
Using our innovative built-in measuring cup, you can easily mix concentrates with your own water at home. By reusing the bottle and replacing the Concentrate Pod, you get more safe, hardworking cleaner instead of paying for water and plastic. This simple act of reuse will help keep billions of pounds of waste out of the environment. Reuse the Bottle, Replace the Pod. Pod Makes 3 Bottles. For an Unbeatable Clean, All Around the Home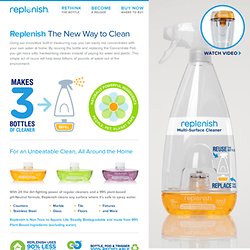 Replenish - A Better Cleaner in a Smarter Bottle™
Marshall Headphones
Marshall Headphones
Hering | Collections
Creative User Experience Web Design, Development and Mobile Application Digital Agency in Melbourne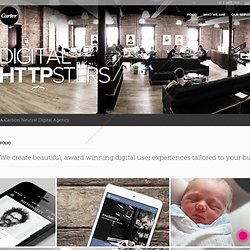 Who are Carter? Principals, James Noble & Paul Beardsell, are regarded as industry leaders in user experience solutions. At Carter we design beautiful user experiences to enhance digital products and service offerings. We use visual design cues to tell stories. Our approach derives an understanding of your business, its identity, and creative strategy.
→ It's 2013. Why aren't we talking up fragmentation and social graphs? Because eventually, it all comes to audience engagement, and we have it in spades. Viewers of IGN spend up to 40% more time with our content than the online average.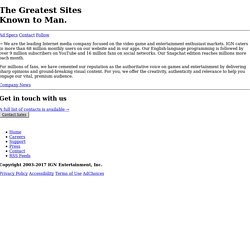 Entertainment - TOOLKIT
Studio Chirpy based in Bristol, UK - Graphic Designer, Freelance Graphic Designer, Web Designer, Freelance Web Designer
For the TL;DR crew, here's the deal: as of today, November 8th, 2013, Full Stop is no longer accepting new projects. We're leaving the world of client services, and from this point forward, focusing our attention on Cotton Bureau and United Pixelworkers full-time. Wanna read a little more?
Full Stop — Web design from Pittsburgh, PA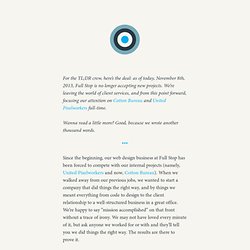 DKNG » Store » All Products
Studio Nudge | Charleston, SC Graphic & Web Design Studio
StruckAxiom > A Creative Agency