Best Websites
Customer Reviews Solutions - Customer Lobby (866) 718-9549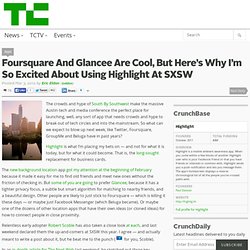 The crowds and hype of South By Southwest make the massive Austin tech and media conference the perfect place for launching, well, any sort of app that needs crowds and hype to break out of tech circles and into the mainstream. So what can we expect to blow up next week, like Twitter, Foursquare, GroupMe and Beluga have in past years? Highlight is what I'm placing my bets on — and not for what it is today, but for what it could become.
Foursquare And Glancee Are Cool, But Here's Why I'm So Excited About Using Highlight At SXSW
Clear, the heavily-anticipated touch-based to-do list app, is launching in the iTunes App Store tonight. And by heavily anticipated, I mean this app was getting tech blog coverage based on demos, previews and teaser videos. Why the big draw for what's typically been a rather ho-hum app category, the lowly to-do list?
Clear: Why This Simple To Do List App Has Everyone Talking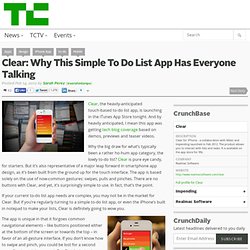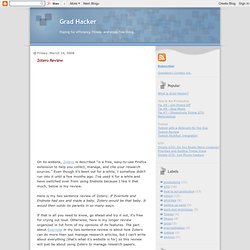 On its website, Zotero is described "is a free, easy-to-use Firefox extension to help you collect, manage, and cite your research sources." Even though it's been out for a while, I somehow didn't run into it until a few months ago.
Zotero Review
Bey2ollak.com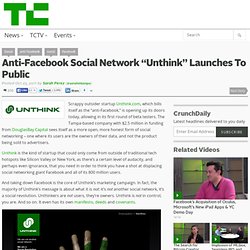 Research/SEARCH - Anti-Facebook Social Network "Unthink" Launches To Public
Scrappy outsider startup Unthink.com, which bills itself as the "anti-Facebook," is opening up its doors today, allowing in its first round of beta testers.
With click.to you create notes with one click – text from an e-mail, from a Browser, with a picture, without a picture … Functions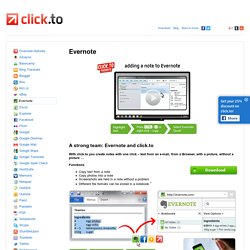 click.to - Evernote
Research/SEARCH - Jonah Merchant (simianaudio)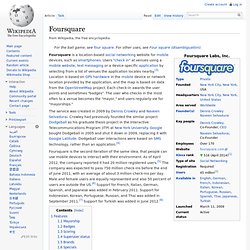 Foursquare is a location-based social networking website for mobile devices, such as smartphones.
looking for unthink.com a invite code... by narosis Oct 27
Simpleshow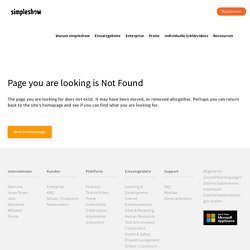 Am 22. September steht Deutschland wieder vor der Qual der Wahl – es geht für etwa 61,8 Millionen Wahlberechtigte an die Urne! Yippie, man lässt mich auch mitreden!