Tech Sites
Make a comic out of any image online with the CHOG IT! Bookmarklet - Chogger
The CHOG IT! bookmarklet lets you make comics from any website with images.
http://collaborize.collaborizeclassroom.com/portal/portal/collaborize/site/window?actionEvent=startPostTopic&action=2&publishUrl=9-1&fpg=1&sessId=2N7piST02JF3aqycN4x5avkzMUgOjosEaOg6dD+ZsGE=&ts=1332187707595
Topic (required)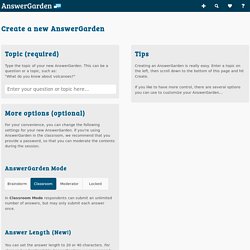 Education 3.0: Mobile & Social
You can use SlideSnack to share presentations online. Just upload your documents (PowerPoint, Keynote, Word) as PDFs and instantly access your online presentation.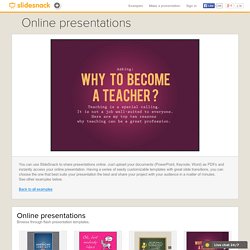 Online presentation examplesOnline presentation examples
Activating Empathy: Transforming Schools To Teach What Matters
Empathy is a critical skill in a world defined by rapid change--one that is foundational to the social, teamwork and leadership skills required to contribute successfully to society.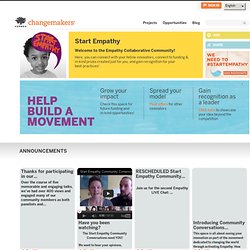 Scriptlist
publish your own children's book.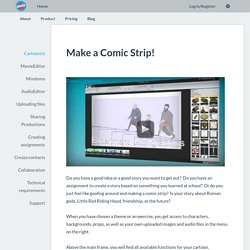 Cartoonists is an online tool to create cartoons or personal digital stories, consisting of professional backgrounds, characters, props, images and text. With Cartoonist, you can create multimedia stories. You can use the tool to create comic strips or more personal digital narratives.
Seamlessly integrating VoiceThread into your Learning Management System (LMS) is the key to user happiness. VoiceThread works well within a broad range of systems, but the most powerful option is the standard developed by the IMS Global Learning Consortium called Learning Tools Interoperability (LTI).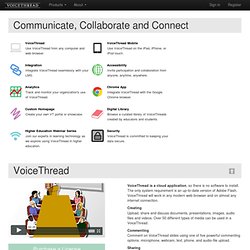 About - Features
If you love Tagxedo, please consider supporting the 'Continents in Tagxedo' project at KickStarter. Your financial contribution allows me to continue offering Tagxedo for free, and without advertisement.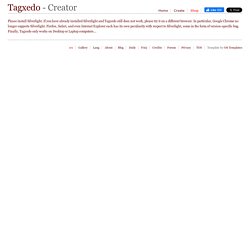 PDF to Flash page flip - flipping book software
PowerPoint Hosting Description: Share your PowerPoints online to gain a wider audience and encourage collaboration.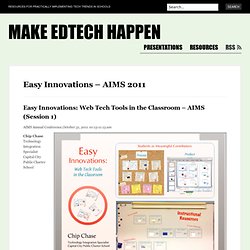 Easy Innovations: Web Tech Tools in the Classroom – AIMS (Session 1) « Make EdTech Happen
Classroom Blogs
Pic Lits
Flash Earth - Zoom into satellite and aerial imagery of the Earth in Flash