Kgallina
For those in my life who prefer soft cookies. - Popular Food
Shrimp With Avocado-Mango Salsa: Recipes
Have you ever eaten at an Italian restaurant and found yourself torn between pasta with alfredo or marinara?!
Two Timin' Pasta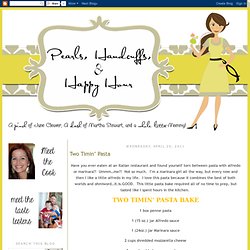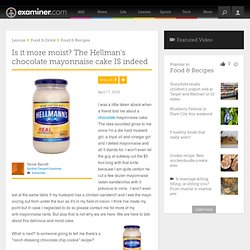 I was a little taken aback when a friend told me about a chocolate mayonnaise cake. The idea sounded gross to me since I'm a die hard mustard girl, a loyal oil and vinegar girl and I detest mayonnaise and all it stands for.
Is it more moist? The Hellman's chocolate mayonnaise cake IS indeed - Norfolk Dessert
Looking Back on 2012 to Look Into 2013
A brief look at which posts and recipes resonated with you in 2012, and what that means for 2013 here at Food for My Family.
As most of you know, back in October I wrote a post called 'Did You Know' full of random tips and tricks. To be honest I didn't think that post would get very many views if any at all.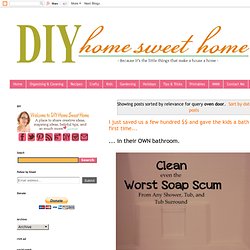 Search results for oven door
Recipe Index
Anchor Charts
It may not be a very exciting title, but I am very excited with what I've created and even more excited to share with you!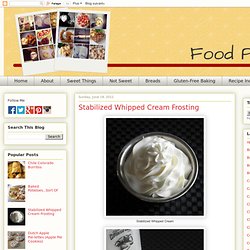 I use this whipped cream on cream pies and cakes, when I want to have the finished product as something to look at and not just consume immediately.
Stabilized Whipped Cream Frosting
This recipe is from the Ritz Carlton Cooking School I went to back in August.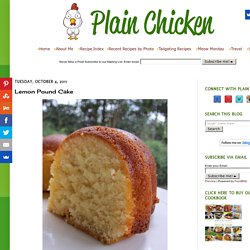 Lemon Pound Cake
30 Healthy Breakfast Snacks for Mornings on the Run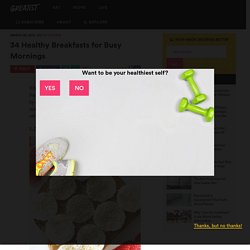 Photo by Perry Santanachote When it comes to breakfast, the options are endless.
threads.
Watermelon Lime Sorbet Slices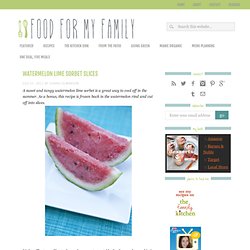 A sweet and tangy watermelon lime sorbet is a great way to cool off in the summer. As a bonus, this recipe is frozen back in the watermelon rind and cut off into slices. It's hot. The type of heat where when you step outside the door and your skin is wet before the door swings shut behind you. It's a hot that hangs in the air, letting you breathe it in, that is cured only by two things: being completely immersed in water or hiding indoors, the air conditioning cranked as far as it will go.I find that the heat makes me very unmotivated to do things like take a walk, water and weed the garden (though I have forced that one on myself) and prepare food and eat it. However, when the promise of cooking provides ice cold watermelon sorbet, I just may be convinced.
Old-Fashioned Chocolate Cake | The Curvy Carrot Old-Fashioned Chocolate Cake | Healthy and Indulgent Meals Dangling in Front of You
I didn't have a reason for making this. Well, except for that thought that popped into my head, "Hmmmm….what sounds really good? Chocolate cake!"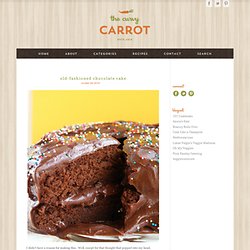 MEXICAN CHICKEN 1 pound boneless chicken breasts 1 teaspoon Seasoning for Tacos Salt, to taste 1/2 cup enchilada sauce 4 ounces cheddar cheese, shredded 3 green onions, chopped Sprinkle the chicken on both sides with taco seasoning; grill or sauté.
MEXICAN CHICKEN
elementary math videos
I've spent the last two days scouring the 'net for a father/daughter dance for our wedding reception, and frankly, virtually every suggestion I've come across has a title that makes me throw up in my mouth a little like "Daddy's Little Girl" or "Butterfly Kisses."
Non-sappy father/daughter dance songs
Crunchy Apple & Grape Salad
Yesterday we had our first decent snow of the winter (we had a little earlier on, but no accumulation). We decided to make some snow ice cream with it.
Snow Ice Cream
Perfect Sweet Tea
Sweet Tea...
Simple Seal Postcard Save the Date
Slow Cooker Cheesy Chicken And Rice (The downside of being a Swan Princess)
Teaching My Friends!
Mama Jenn: "Mama & Me" Journal
Current books - Read to me
amazon
Daily Five/ Literacy Centers
Words Their Way: Resources and Ideas - ELL Tool Box
Discs
Teacher Book Wizard: Find Children's Books by Reading Level, Topic, Genre. Level Books
Shopping Cart
life in general: let's go on a date: august
"Exploding Box" Class...
Soup & Stew Recipes
Undressed Skeleton
100% Natural Pancakes Recipe – Gluten Free, Flourless, Low Calorie, Easy
Types of Houseplants That Clean Indoor Air - Sustainable Baby Steps
AP4%20Family%20Tradition%20Interview
Jack-o'-Lantern Tamale Bake
The Lovely Cupboard: Avocado Hummus
pensacolafishingforum
Crispy Chocolate Peanut Butter Cups
S'more Bars
Fried Bocconcini with Spicy Tomato Sauce
Puppy Chow Krispie Treats