Cool 2.0 & etc...
Being a Production Coordinator for higher education is interesting, challenging, and fun. There is a lot of Instructional Design and creative technology connected with the job. This Pearltrees site will reflect the resources used to build online courses. Jan 25
Bb9.1ToolGuide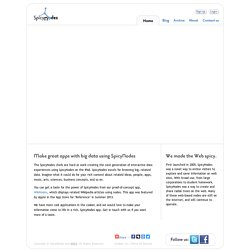 The SpicyNodes chefs are hard at work creating the next generation of interactive data experiences using SpicyNodes on the iPad. SpicyNodes excels for browsing big, related data. Imagine what it could do for your rich content about related ideas, people, apps, music, arts, sciences, business concepts, and so on. You can get a taste for the power of SpicyNodes from our proof-of-concept app, WikiNodes, which displays related Wikipedia articles using nodes.
Techtorials - Practical Technology Guides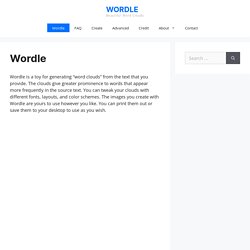 Wordle is a toy for generating "word clouds" from text that you provide. The clouds give greater prominence to words that appear more frequently in the source text. You can tweak your clouds with different fonts, layouts, and color schemes. The images you create with Wordle are yours to use however you like. You can print them out, or save them to the Wordle gallery to share with your friends.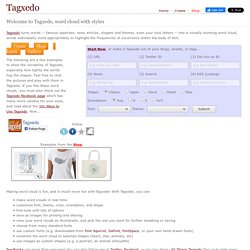 Tagxedo turns words -- famous speeches, news articles, slogans and themes, even your love letters -- into a visually stunning word cloud, words individually sized appropriately to highlight the frequencies of occurrence within the body of text. Create Shop Learn Gallery The following are a few examples to show the versatility of Tagxedo, especially how tightly the words hug the shapes.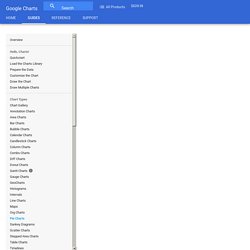 Visualization: Pie Chart - Google Chart Tools
Overview A pie chart that is rendered within the browser using SVG or VML. Displays tooltips when hovering over slices. Example