Painting
Dance of the Spirits
Z.L. Feng grew up in Shanghai and began painting at the young age of seven. After experimenting with all kinds of different mediums, he finally settled on a favorite - watercolor. The artist always revered the medium because of its level of difficulty.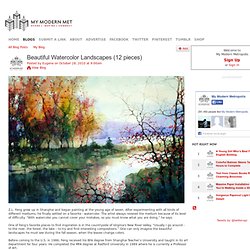 Oil paintings by Esao Andrews | InspireFirst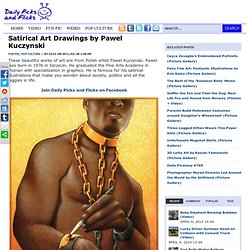 Fun Pic, Pop Culture — By Dave on 2011/02/28 1:48 PM These beautiful works of art are from Polish artist Pawel Kuczynski. Pawel was born in 1976 in Szczecin. He graduated the Fine Arts Academy in Poznan with specialization in graphics. He is famous for his satirical illustrations that make you wonder about society, politics and all the biggies in life.