What is content strategy?
Get flash to fully experience Pearltrees
Brands like Nike are now engaging with content creation and curation. Photograph: Richard Clement/Reuters
Marko Muellner | March 5, 2013 | 6 Comments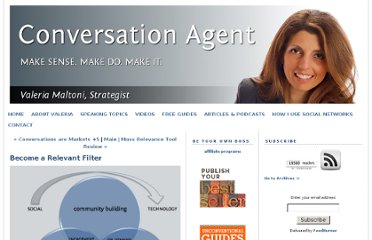 The Discovery may have had its last launch with NASA on February 24 of this year. The tech world is just getting started with its own full launch - a love affair complete with predictions, trends, and already a roster of tools and services. Discovery is the new search
Hard to imagine a consultant or investor asking the CMO, "so, what's your telephone strategy?" We don't have a telephone strategy. The telephone is a tool, a simple medium, and it's only purpose is to connect us to interested human beings. And then the internet comes along and it's mysterious and suddenly we need an email strategy and a social media strategy and a web strategy and a mobile strategy. No, we don't. It's still people.
Content strategy refers to the planning, development, and management of informational content—written or in other media. The term is particularly common in web development since the late 1990s. It is recognized as a field in user experience design but also draws interest from adjacent communities such as content management , business analysis , and technical communication .
by Bill Taylor | 9:14 AM April 4, 2012 Adam Lashinsky's new book Inside Apple offers lots of intriguing material about Steve Jobs and the strategic choices, design principles, and business tactics that created the most valuable company on earth. But for all of Lashinsky's behind-the-scenes material about Apple's legendary leader, it was a public story about Apple's new leader, CEO Tim Cook, that captured my attention — and offered a powerful insight for leaders everywhere looking to create value in their organizations. The story goes back to January 21, 2009, during Cook's inaugural conference call with investors after Jobs announced his medical leave of absence. The very first question, Lashinsky reports, was from an analyst who wanted to know whether Cook might replace Jobs permanently and how the company would be different if he did.