Music
Billboard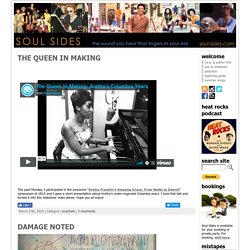 Shades of Soul, EP 1.7 – 1.8: The Best of 2013 by Oliver Wang on Mixcloud My last Shades of Soul show covered my favorite recordings of 2013 and the second hour, beginning right around the 1:00 mark, focuses on the older songs I discovered this year. I won't go into every song on there but I did want to highlight my absolute favorites. 1:02:30 Brenton Wood: Oogum Boogum Song From 7″ (Double Shot, 1967). Also on Oogum Boogum
"Fans of the exquisite, often never-before-released funk championed by Now Again Records are no stranger to Amnesty. Based in Indianapolis in the early 1970s, the group released only two obscure 45s in their recording career. Birthed from the same scene as the Ebony Rhythm Band (Soul Heart Transplant – NA 5011), Amnesty had a poltical edge similar to LA Carnival (Would Like To Pose A Question – NA 5009) and the hardest brass section since The Kashmere Stage Band (Texas Thunder Soul – NA 5023). This previously unreleased anthology comes from the same sessions as "Free Your Mind". In 1973 Amnesty recorded five hard, vocal funk numbers alongside some ballads and a handful of demos based around nothing more than guitar accompaniment.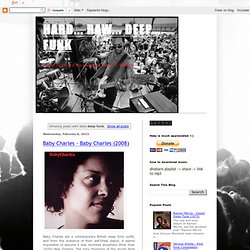 deep funk
Midwest 45s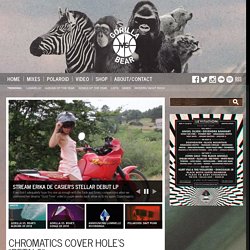 Her Dream is the stellar forthcoming 3-song EP from London house producer Fort Romeau, due soon on LARJ. Granted, these are only 3-minute snippets, so you don't exactly get the full hypnotic effect of the glorious, sprawling, 7+ minute title track, but it'll do for now. Her Dream is out March 17: new CEO – Mirage
Vice france : Musique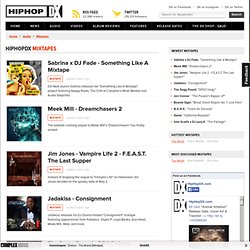 Sabrina x DJ Fade - Something Like A Mixtape Mixtapeposted 2 years ago DX Next alumni Sabrina releases her "Something Like A Mixtape" project featuring Nappy Roots, Tha Chill of Compton's Most Wanted and Audio Stepchild. Meek Mill - Dreamchasers 2 Mixtapeposted 2 years ago The website crashing sequel to Meek Mill's "Dreamchasers" has finally arrived. Jim Jones - Vampire Life 2 - F.E.A.S.T.
Hip Hop Mixtapes, Rap Mixtapes & Hip Hop Songs
Popular Free Mixtapes