Movies
Watch Masquerade online - download Masquerade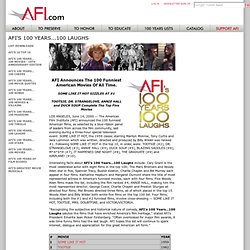 s 100 YEARS...100 LAUGHS
AFI Announces The 100 Funniest American Movies Of All Time.
s 100 YEARS...100 THRILLS
JAWS, THE EXORCIST, NORTH BY NORTHWEST and THE SILENCE OF THE LAMBS Make the Top Cut On AFI'S 100 YEARS…100 THRILLS LOS ANGELES, June 13, 2001 — The American Film Institute (AFI) revealed the 100 most thrilling American films yesterday evening during AFI's 100 Years...100 Thrills, a three-hour special television event. PSYCHO, the 1960 Alfred Hitchcock classic starring Janet Leigh and Anthony Perkins, ranked #1.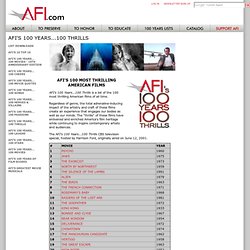 San Francisco police detective John "Scottie" Ferguson is forced to retire after he is involved in a rooftop chase and his acrophobia and accompanying vertigo leads to the death...more Set in drought-ridden '30s L.A., a divorce specializing private detective gets his nose rearranged after sticking it into the connivings of a family-loving mogul...more Laid up with a broken leg during the height of summer, renowned New York magazine photographer L. B. "Jeff" Jeffries enters his last week of home confinement... more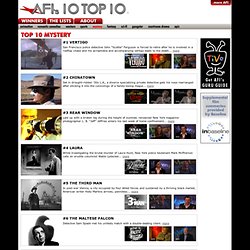 10 Top 10
10 Top 10
Story follows the ascent of mankind into the near-future space age through minimalist performances and a strong visual style.more In a distant galaxy, a long time ago, young Luke Skywalker assembles his motley crew of allies including space rogue Han Solo and two droids C3PO and R2D2 to rescue...more A young boy coping with his parents divorce befriends an alien on the run from the FBI.more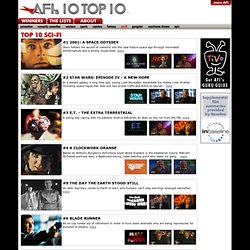 Highest Rated Mystery Feature Films With At Least 1,000 Votes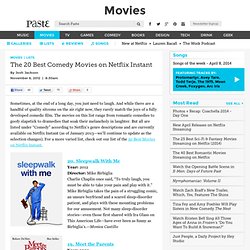 The 20 Best Comedy Movies on Netflix Instant
Page 1 of 2
Quotes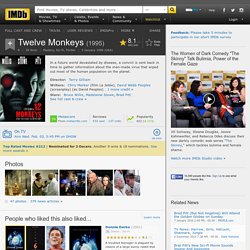 The Disputation (TV 1986
Filmlisten von kevin1234