Geo
Aménagement du territoire et urbanisme > Accueil - Pale Moon. SECCHI - Solar Physics Branch - Naval Research Laboratory - Pale Moon. Seismic Monitor. Longitude Latitude New: Earthquake browser with 3D viewer!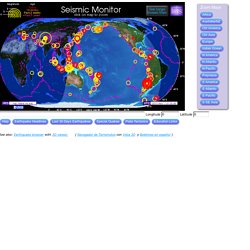 Nuevo: Navegador de Terremotos con Vista 3D! SOSE - Real-Time Satellite Data. Service Sismologique Suisse (SED) Japan Quake Map. [ContrAtom] Actions 2011. World Map. Signatory States (183) Ratifying States (162) Non-Signatory States (13) The use of particular designations of countries or territories does not imply any judgement by the Commission as to the legal status of such countries or territories, of their authorities and institutions or of the delimitation of their boundaries.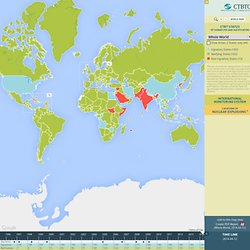 Surveillance de la radioactivité de l'air en France - Données du réseau Téléray. Surveillance de la radioactivité de l'air en France - Données du réseau Téléray L'outil cartographique ci-dessous met à disposition du public les résultats de la surveillance radiologique du territoire français effectuée par l'IRSN.
Il diffuse les résultats des mesures de rayonnement gamma dans l'air ambiant, mesures transmises par les sondes du réseau Téléray. Les données sont mises à jour toutes les 4 heures. Un historique des résultats de mesures depuis l'accident de la centrale de Fukushima Daiichi au Japon est disponible sur le site Criter - Crise au Japon . Radioactivité en france. Radiation Network. What is EURDEP. EURDEP (EUropean Radiological Data Exchange Platform) makes unvalidated radiological monitoring data from most European countries available in nearly real-time.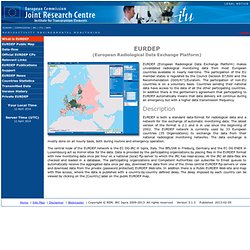 The participation of the EU member states is regulated by the Council Decision 87/600 and the Recommendation 2000/473/Euratom. The participation of non-EU countries is on a voluntary basis. Countries sending their national data have access to the data of all the other participating countries. In addition there is the gentlemen's agreement that participating to EURDEP automatically means that data delivery will continue during an emergency but with a higher data transmission frequency. Nuclear Radiation Detection Summary. Fukushima Dai-ichi status and prognosis. Weaknesses and leaks in containment At this press conference, Dr.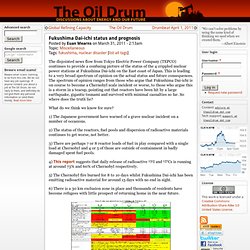 Masashi Goto, former Toshiba nuclear power plant designer, provides some explanation for how reactor vessels and primary containment may have developed leaks. MIT NSE Nuclear Information Hub ( | Information about the incident at the Fukushima Nuclear Plants in Japan hosted by :: Maintained by the students of the Department of Nuclear Science and Engineering at MIT. Les Veilleurs de Fukushima - Pale Moon. Le blog de Fukushima - Pale Moon. Congrès sioniste - Wikipédia - Pale Moon. Un article de Wikipédia, l'encyclopédie libre.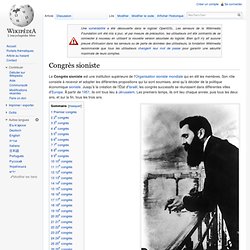 Le Congrès sioniste est une institution supérieure de l'Organisation sioniste mondiale qui en élit les membres. Son rôle consiste à recevoir et adopter les différentes propositions qui lui sont soumises, ainsi qu'à décider de la politique économique sioniste. Jusqu'à la création de l'État d'Israël, les congrès successifs se réunissent dans différentes villes d'Europe.
---