Kerzv
Kerri
Household stories.
Whovian FEELS Tea. Help:Myth-Weavers:DiceRoller - Myth-Wiki. Dice Basics Since dice are an essential part of many RPG systems, we have fully implemented an advanced dice roller on Myth-Weavers.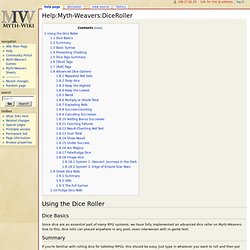 Due to this, dice rolls can placed anywhere in any post, even interwoven with in-game text. Summary. Carpal Tunnel Syndrome - the Bane of the Active Artist - Art Fair Insiders. Aye yi yi!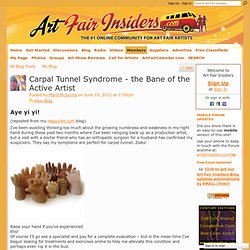 (reposted from my HappyArt.com blog) I've been avoiding thinking too much about the growing numbness and weakness in my right hand during these past two months where I've been ramping back up as a production artist, but a visit with a doctor friend who has an orthopedic surgeon for a husband has confirmed my suspicions. They say my symptoms are perfect for carpel tunnel. User Registration :: GISHWHES. Congratulations 2013 GISHWHES Winning Team VaticanCameos!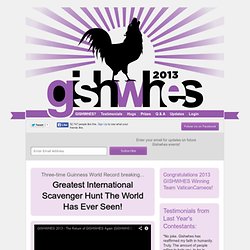 "No joke. Gishwhes has reaffirmed my faith in humanity. Truly. The amount of people willing to help you, to be in photos with you... " Historical Figures for the 21st Century. Famous faces from history including William Shakespeare, Henry VIII and Horatio Nelson have been given a modern makeover to see how they would look if they were alive today.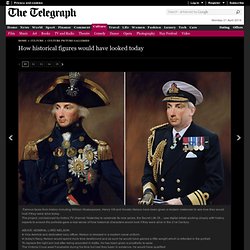 The project, comissioned by history TV channel Yesterday to celebrate its new series, the Secret Life Of..., saw digital artists working closely with history experts to ensure the portraits gave a real sense of how historical characters would look if they were alive in the 21st Century. A Vice Admiral and dedicated navy officer, Nelson is dressed in a modern naval uniform. In today's Navy, Nelson would spend more time deskbound and as such he would have gained a little weight which is reflected in the portrait. Gnasche. The Dictionary of Obscure Sorrows is a compendium of invented words written by John Koenig.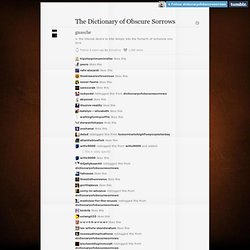 Each original definition aims to fill a hole in the language—to give a name to emotions we all might experience but don't yet have a word for. The author's mission is to capture the aches, demons, vibes, joys and urges that roam the wilderness of the psychological interior.
Cat folder. Joss Whedon's Top 10 Writing Tips « Aerogramme Writers' Studio. Film critic Catherine Bray interviewed Joss Whedon in 2006 for UK movie magazine Hotdog to find out his top ten screenwriting tips.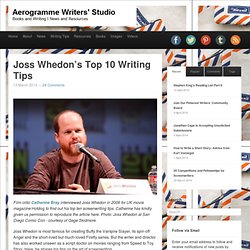 Catherine has kindly given us permission to reproduce the article here. Photo: Joss Whedon at San Diego Comic Con - courtesy of Gage Skidmore. Joss Whedon is most famous for creating Buffy the Vampire Slayer, its spin-off Angel and the short-lived but much-loved Firefly series. V8720 | Men's Coat and Belt | Men. Ghibli Blog - Studio Ghibli, Animation and the Movies: Mononoke Hime (1980) - The Original Miyazaki Book.
Books/Magazines
Things from Pete and Chris. Tweeted. My Kid Could Paint That. <a href=" feed</a> My Kid Could Paint That is a HBO documentary that tears the lid off the art world putting a price on art.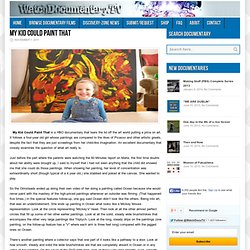 It follows a four-year old girl whose paintings are compared to the likes of Picasso and other artistic greats, despite the fact that they are just scrawlings from her child-like imagination. University. Welcome. For When I need them. Comics. How Asian Women Age. .
101 Portrait Photography Tips. Hover over this picture to pin this article on Pinterest!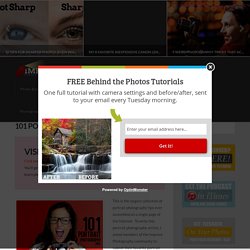 This is the largest collection of portrait photography tips ever assembled on a single page of the Internet. To write this portrait photography article, I asked members of the Improve Photography community to submit their favorite portrait photography tips. This article is a combination of my favorite tips, mixed in with the tips from the community.
Things to Show Pete/Chris. Blogs. Degrees. Music. Make Me Think/Cool stuff. Magic. Fashiony stuff. Awesomethings to Buy. Recipes/Food. Pearltrees videos. Getting started.
---