Random Cool Stuff
Collection of hampus lindwall, falling falling .com by rafaël rozendaal, 2011. sound by gloumouth1. Staggering Beauty. Top 100 Photos of the Year 2012. *Please note the photographs themselves were not necessarily taken in 2012, they just happened to be featured as a POTD this year.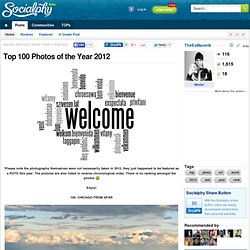 The pictures are also listed in reverse chronological order. There is no ranking amongst the photos Enjoy! Photograph by Robert Elves on Flickr Photograph by Stephen Wilkes | Prints available. Font Generator - Make Your Own Handwriting Font With Your Fonts. The font name will appear as the font name in all applications, so make sure you give your font an appropriate name.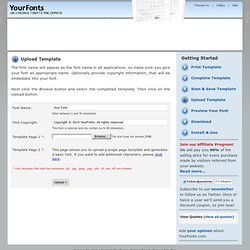 Optionally provide copyright information, that will be embedded into your font. Next click the Browse button and select the completed template. Then click on the Upload button. Uploading template to the server Depending on the size of the file(s) and the speed of your Internet connection, this can take between 1 and 15 minutes. Vectorpark. Koalas to the Max dot Com. Insane kids pics.
Scavenger Hunt Ideas
Metric System from Bob Phillips. Tastefully Offensive | Premium Funny: Shakespeare Insult Kit. The "World's Largest" Stop Motion Animation Was Created With A Nokia N8. Less than a year after making the world's smallest animation, Nokia just ticked off that large, lurking item on the to-do list: conjuring the world's largest stop motion animation.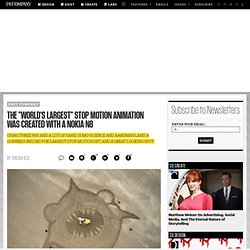 The new film, Gulp, tells the simple story of a fisherman who gets swallowed by a larger predator. It was shot entirely with the Nokia N8 phone. The 48 Laws of Power. Background[edit] Greene initially formulated some of the ideas in The 48 Laws of Power while working as a writer in Hollywood and observing that today's power elite shared similar traits with powerful figures throughout history.[4] In 1995, Greene worked as a writer at Fabrica, an art and media school, and met a book packager named Joost Elffers.[6][9] Greene pitched a book about power to Elffers and six months later, Elffers requested that Greene write a treatment.[6] Although Greene was unhappy in his current job, he was comfortable and saw the time needed to write a proper book proposal as too risky.[11] However, at the time Greene was rereading his favorite biography about Julius Caesar and took inspiration from Caesar's decision to cross the Rubicon River and fight Pompey, thus inciting the Great Roman Civil War.[11] Greene would follow Caesar's example and write the treatment, which later became The 48 Laws of Power.[11] He would note this as the turning point of his life.[11]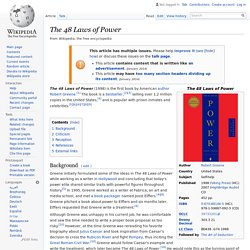 Inter-Face: Dominique. UFO Pants , UFO Jeans, Raver Pants, Dance and Hip Hop Pants by UFO Clothing. UFO Pants , UFO Jeans, Raver Pants, Dance and Hip Hop Pants by UFO Clothing UFO pants at Bewild.
We are the worlds largest UFO pants retailer and distributor featuring UFO pants in over 100 colors and fabrics. Nike releases famed "Back to the Future" shoe. PORTLAND, Ore.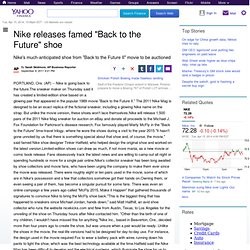 (AP) -- Nike is going back to the future.The sneaker maker on Thursday said it has created a limited-edition shoe based on a glowing pair that appeared in the popular 1989 movie "Back to the Future II. " The 2011 Nike Mag is designed to be an exact replica of the fictional sneaker, including a glowing Nike name on the strap. Amazing Word Clock. PilotHandwriting.com. FutureMe.org: Letters to the Future. Gadgetgallery on Kaboodle. Canvas Pinball. B2world sez: Hi this is a b2 object!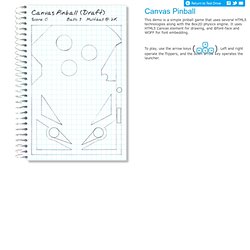 We're running! DebugLog v1.0 Sponsored by border-radius Canvas Pinball (Draft) Score: 0 Balls: 3. aM laboratory. Random Chicken Facts. Random Chicken Facts The average hen lays 300 eggs a year.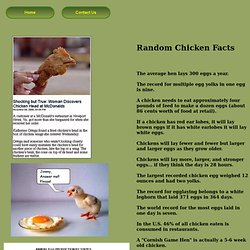 The record for multiple egg yolks in one egg is nine. 14915-090140-f5d4e7452c069c1e6cea5839c46a1f5e.jpg (JPEG Image, 373x500 pixels) ______________vdr4™ Bubblewrap.swf (application/x-shockwave-flash Object) Hallucinogenic Video. HELVETICTOC. E-card. TheUglyDance.com - Turn yourself into an ugly dancer. Vizio candle ashtray. May 28, 2011 vizio candle ashtray 'vizio' by flusscreativo.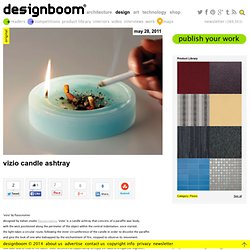 Things My Father didn't Teach Me, How to tie a Tie -  this isn't happiness™ The Brick Testament. Age calculator. Amazing Fact Generator. 75 Inspirational Business Cards | Yeeeeee | Painting, Art, Photography, Graphic Design. Barcode Yourself by Scott Blake. Barcode Yourself is a complete, interactive experience in the series of barcode art, created using the personalized data of participants.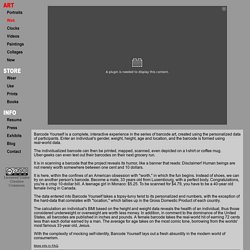 Enter an individual's gender, weight, height, age and location, and the barcode is formed using real-world data. The individualized barcode can then be printed, mapped, scanned, even depicted on a t-shirt or coffee mug. Uber-geeks can even test out their barcodes on their next grocery run. It is in scanning a barcode that the project reveals its humor, like a banner that reads: Disclaimer! Human beings are not merely worth somewhere between one cent and 10 dollars.
Treehotel, Sweden « FAN THE FIRE – Youth culture magazine. UPDATE: Treehotel are now offering their Mirrorcube treehouse as a turnkey solution available to the public Don't get me wrong, cities are great. Hell, I currently live in London and before my days are over want to spend a serious amount more time in New York, LA, Tokyo, Paris, Sydney and more, but when you need to really get away, it should be to the Treehotel, not the Waldorf. An eco-based design hotel concept, each "room" is wonderfully individual with stunning design and even better views. With the plan to build 24 new treehouses over 5 years, a handful are already in place, and miles from civilisation offering the perfect, isolated getaway, just a touch south of the Arctic Circle. The Colour Clock.
---