Drinks
Brazilian Lemonade. This is my most favorite drink.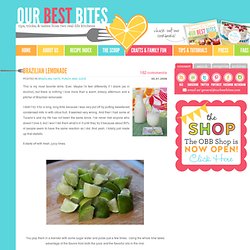 Ever. Maybe I'd feel differently if I drank (as in alcohol), but there is nothing I love more than a warm, breezy afternoon and a pitcher of Brazilian lemonade. I didn't try it for a long, long time because I was very put off by putting sweetened condensed milk in with citrus fruit. Cherry Limeade | The Family Kitchen. Cherry Limeade While my family loves fresh homemade lemonade, we also like to change it up and make limeade too.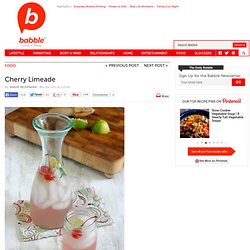 Limeade is made exactly the same way as lemonade. There are some recipes floating around the web about putting the whole limes in a blender to make limeade. However, after experimenting with this method, I would not recommend it unless you love extremely bitter drinks. Simply using the freshly squeezed lime juice, as well as some pulp if you like, is the way to go if you want a limeade without the bitterness. Strawberry Margarita Jell-O Shooters. Strawberry Margarita Jell-O Shooters Margarita Jell-O Shooters ~ A fun farewell to summer and a festive edition to your Sunday football tailgate party or gatherings.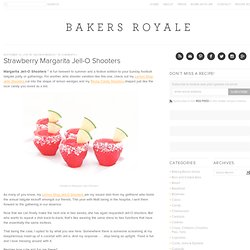 For another Jello shooter variation like this one, check out my Lemon Drop Jello Shooters cut into the shape of lemon wedges and my Rocky Candy Shooters shaped just like the rock candy you loved as a kid.
---