Articles
Ergonomics Plus Presentations. Color Wheel Pro: Color Meaning. Red Red is the color of fire and blood, so it is associated with energy, war, danger, strength, power, determination as well as passion, desire, and love.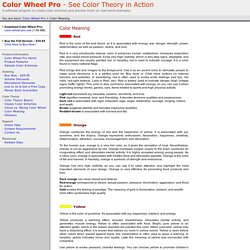 Red is a very emotionally intense color. It enhances human metabolism, increases respiration rate, and raises blood pressure. It has very high visibility, which is why stop signs, stoplights, and fire equipment are usually painted red. Margie Clayman's 50 Favorite Blog Sites. InShare28 AKA, Advertising Age ain't got nothin on me!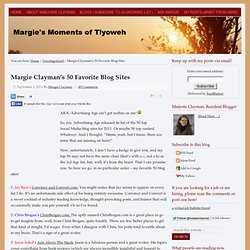 So, yes. 10 Linked BP Oil Spill Whistle-blowers & Experts Continue To Mysteriously Die. In the last year and a half at least 10 experts, whistleblowers and BP connected individuals have died under mysterious circumstances.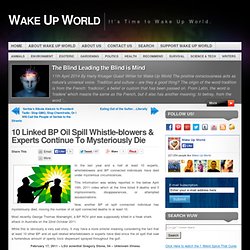 This information was widely reported in the below April 10th, 2011 video which at the time listed 9 deaths and 3 imprisonments, disappearances, or attempted assassinations. Now, another BP oil spill connected individual has mysteriously died, moving the number of oil spill connected deaths to at least 10. Most recently George Thomas Wainwright, a BP ROV pilot was supposedly killed in a freak shark attack in Australia on the 22nd October 2011.
While this is obviously a very sad story, it may have a more sinister meaning considering the fact that at least 10 other BP and oil spill related whistleblowers or experts have died since the oil spill that saw a horrendous amount of openly toxic dispersant sprayed throughout the gulf. S Libirary of Safety Polls - take a step and vote workplace safety. Above All Else- People. Have you had a good conversation lately?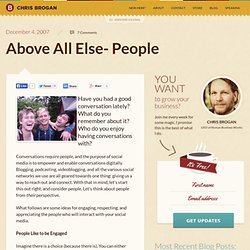 What do you remember about it? Who do you enjoy having conversations with? Conversations require people, and the purpose of social media is to empower and enable conversations digitally. Report: Nine Scientifically Proven Ways to Get Retweeted on Twitter. If I wanted to make sure this post did not go viral--according to the standards put forth by Hubspot viral marketing scientist Dan Zarrella in "The Science of Retweeting"--I could promote it on Twitter by posting something like this: was bored watchin the game on tv and saw this thing about RTs...made me lol after i had really bad stomach cramps Note the lack of punctuation, the use of of slang and abbreviations, the limited vocabulary, and the awkward overshare--all traits that Zarrella can now definitively say would turn Twitter users off.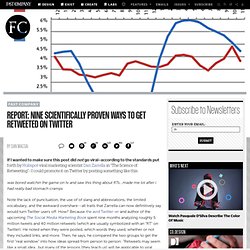 How? Because the avid Twitter-er and author of the upcoming The Social Media Marketing Book spent nine months analyzing roughly 5 million tweets and 40 million retweets (which are usually symbolized with an "RT" on Twitter). The 2012 Statistical Abstract. What is the Statistical Abstract?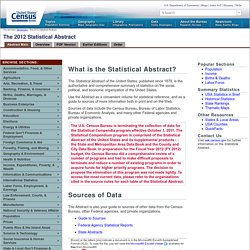 The Statistical Abstract of the United States, published since 1878, is the authoritative and comprehensive summary of statistics on the social, political, and economic organization of the United States. Use the Abstract as a convenient volume for statistical reference, and as a guide to sources of more information both in print and on the Web. Sources of data include the Census Bureau, Bureau of Labor Statistics, Bureau of Economic Analysis, and many other Federal agencies and private organizations.
---