To Read
Get flash to fully experience Pearltrees
Hi. I am new to this forum. Apparently, there are some well-seasoned travelers here!
In this article, you'll learn... Seven tips for launching a successful mobile barcode campaign How to maximize the marketing benefits of using QR codes Mobile marketers have used mobile barcodes as a powerful means of reaching consumers directly. We place barcodes on magazine pages, in-store signage, and TV screens. But in our excitement, we mustn't forget that mobile barcodes need to be based on a strong strategy that encourages consumer interaction.
Thank you for choosing to let HubSpot's resources help your agency as it continues to grow. Please click on your Biggest Agency Challenge to access resources for that topic. Bookmark this page to explore the resources for other challenges.
Dear Fellow Marketer ; Do you want to attract more qualified customers with social media? Could you use some guidance and fresh ideas? Yes, the promise of social media is strong—direct contact with customers and prospects who were previously unreachable.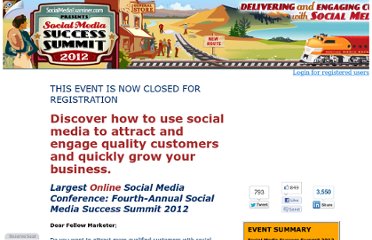 Does your business have a LinkedIn company page? Keep reading for tips to create and grow a following for your LinkedIn company page . Why LinkedIn Pages? LinkedIn is the world's largest professional network.
What businesses are being successful at online marketing and why? Best-selling author David Meerman Scott and HubSpot collaborate in this eBook to bring to you 11 real-life stories of online marketing success. Read about the top marketing campaigns of a suitcase company, a non-profit organization, a manufacturer and a financial advisory firm, among other organizations. Download this eBook to draw ideas from successful marketers and to see how you compare to others in your industry. Among the stories covered in this eBook you will find: