Inspirations
Father and son lunch box comics make everything in this world better. BookBook Case - BookBook Case. To keep your MacBook safe, BookBook has two rigid, hardback covers for impact protection.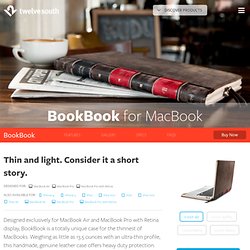 A tough spine and reinforced corners add another layer of defense. Inside the slim case, your Mac rests between two super soft, chocolate brown, padded cushions, which look amazing against the silver finish on MacBook. Doubles as a stealthy mystery novel. Bohemian Tree Necklace Fine Silver Plated Pendant by PiperBlue. <div id="javascript-nag" class="notice"><p> Take full advantage of our site features by enabling JavaScript.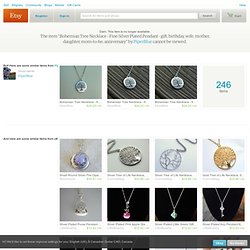 <a href=" more</a>. </p></div> Help. Handmade Bezel Setting Ring in Silver and Green by RockosJewelry. <div id="javascript-nag" class="notice"><p> Take full advantage of our site features by enabling JavaScript.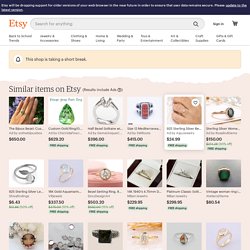 <a href=" more</a>. </p></div> Silver Locket Necklace Enchanted Celtic Knot by TheEnchantedLocket. ♥´¨)¸.•´ ¸.•*´¨)¸.•*¨)(¸.•´ (¸.•`♥~ Enchanted Celtic Knot This enchanted necklace features a beautiful locket adorned with a Celtic knot cabochon and rosary connector.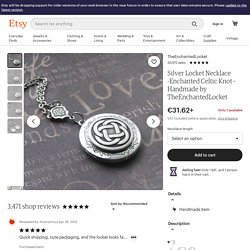 The chain measures 18 inches long and is secured with a lobster clasp. The locket is 1 and 1/4 inches tall and has space for two photos or anything else you choose to put inside. All professionally plated in a rich, thick sterling silver with an oxidized finish. Very heirloom and feminine. Kikki K turns 10! 5 Questions with Kristina Karlsson + Giveaway. Kikki.K celebrate their 10th birthday with this 'Retrospective Wrapping Paper' book, which features tear-out sheets of kikki.K's favourite wrapping papers over the past 10 years kikki.K Retrospective Wrapping Paper book Waaaay back in March 2008, when this little blog was just finding it's feet (and only 3 months old!)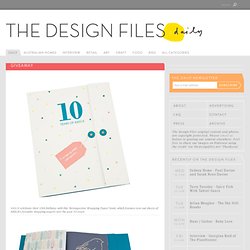 I ran an interview with Melbourne-based Kristina Karlsson, founder of kikki.K. Desire to inspire - desiretoinspire.net. A completely renovated... - StumbleUpon. What a makeover!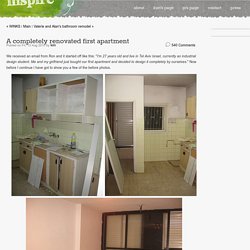 This made me feel 'myownapartamentsick' even more than ever :)bulb-lamp is great, i also made something like that, but there were less bulbs so the effect wasn't that stunning. love the shower, look really great, also the brick wall and, what surprised me, that green tone in the bedroom. you had great ideas and you fortunately put them into effect. the one thing i dislike is a study room. i hate that desk and chair, they just so boring actually. but i adore the red wall and those cat-things, sorry, i have no idea how to call it. ;) Untitled Document - StumbleUpon.
Masculine, feminine or human?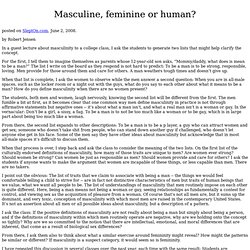 Posted on SleptOn.com, June 2, 2008. by Robert Jensen In a guest lecture about masculinity to a college class, I ask the students to generate two lists that might help clarify the concept. Tiny victorian cottage & Sharona Design - StumbleUpon. Tiny Victorian Cottage [via The New York Times "Home&Garden"] The most adorable little victorian cottage ever.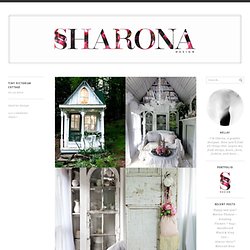 Sandra Foster turned a Catskills hunting cabin into the romantic Victorian cottage she had always wanted, using vintage columns, flooring and wavy glass windows, and doing the carpentry herself. This cottage is only accessible via a stone crossing over a stream. La cabaña más pequeña y adorable del mundo. Sandra Foster transformó una cabina de caza en la cabaña que ella había querido siempre usando columnas vintage, suelos y ventanas de cristal ondulado y haciendo los trabajos de carpintería ella misma. That Kind Of Woman. How-To: The Cascade/Waterfall Braid. The waterfall braid also known as the cascade braid recently exploded as the new "trend braid" of the season.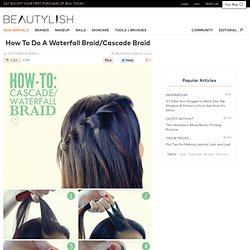 The waterfall effect looks cool and complex, but it's easier to style than you think. Give this beautiful braid a try when Beautylish takes you through the how-to! Section Off The waterfall braid works best on straight or loose waves. Brush out all the knots with a wide tooth comb. What Does Love Mean? When my grandmother got arthritis, she couldn't bend over and paint her toenails anymore.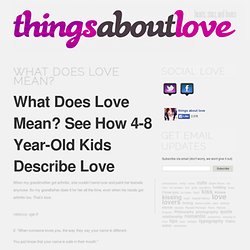 So my grandfather does it for her all the time, even when his hands got arthritis too. That's love. Inspirational Quotes for 8/19. s640x480 from livejournal.com. Before I Die & Candy Chang. What is important to you 2011 After Candy Chang lost someone she loved, she went through a long period of grief and depression.
With time she felt gratitude for the time they had together and eventually she found clarity in her life by contemplating death so much. Mental_floss Blog » 11 Pencil Vs. Camera Images. Quotes.