Ideas
Simple Ideas That Are Borderline Genius Part 8. 64 Things Every Geek Should Know « Caintech.co.uk. If you consider yourself a geek, or aspire to the honor of geekhood, here's an essential checklist of must-have geek skills.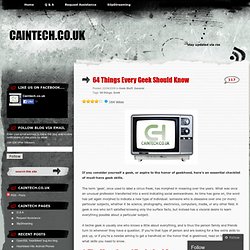 The term 'geek', once used to label a circus freak, has morphed in meaning over the years. What was once an unusual profession transferred into a word indicating social awkwardness. Top 10 Ways to Get Cables Under Control - Lifehacker. I rely on zip ties, but one of the coolest items I've ever discovered is from my favorite supply house, mcmaster-carr.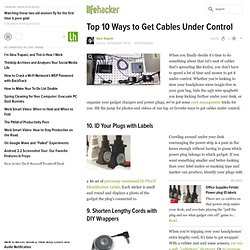 (I know they're available many places, but [McMaster.com] is like nirvana for DIY'ers). The device is a small plastic anchor with a sticky back and a screw hole. The front has loops for running a zip tie through. So, you stick this to the wall, underside of a desk, surface of a desk, etc. If it will be holding weight you put a screw through and into the surface, then you pass a zip tie through and cinch the bundle of wires/cables right up against the anchor. Make Yourself Some Extra Money This Weekend - Lifehacker. Unusual (and fun!) Date Ideas.
---