Crafts
I found this clever trick on Pinterest the other week from Oops I Craft My Pants and had to try it for myself: iPhone covers using scrapbook paper! Now when I had my first cell phone in high school (the old Nokia), I probably had about 15 different cell phone covers that I would switch out to match my clothes everyday! I figure this scrapbook paper iPhone phone cover is an easy way to update my phone without spending all the cash! First thing I did was purchase a couple sheets of scrapbook paper from Michael's. I also purchased a clear iPhone 4 cover from Best Buy. You could really purchase any cheap clear phone cover, but I wanted one with protective rubber sides since I'm a klutz and always drop my phone!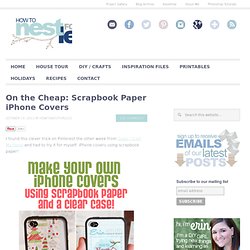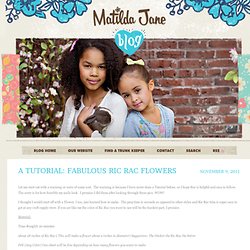 Let me start out with a warning or sorry of some sort. The warning is because I have never done a Tutorial before, so I hope this is helpful and easy to follow. The sorry is for how horrible my nails look.
For my dad's 60th birthday last week, I wanted to do something really fun. My dad and I talk a lot about the past---nostalgia runs in our blood, I think---and we both love to reminisce. Inspired by Jordan Ferney's Postcard Birthday Poster, I started batting around an idea: what if I could get everyone from my dad's past to contribute a memory they had of him? What if I had all those people send their memories to me, and then I put each one into an envelope---sixty total, of course---and had him open them, one by one, on his birthday? That would be a lot of memories, right?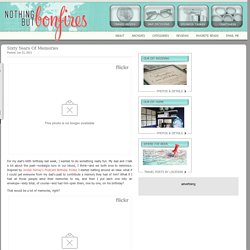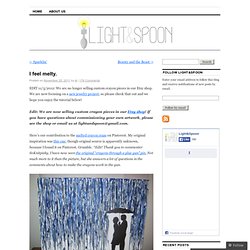 EDIT 11/5/2012: We are no longer selling custom crayon pieces in our Etsy shop. We are now focusing on a new jewelry project, so please check that out and we hope you enjoy the tutorial below! Edit: We are now selling custom crayon pieces in our Etsy shop!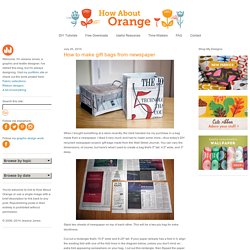 When I bought something at a store recently, the clerk handed me my purchase in a bag made from a newspaper. I liked it very much and had to make some more—thus today's DIY recycled newspaper project: gift bags made from the Wall Street Journal. You can vary the dimensions, of course, but here's what I used to create a bag that's 5" tall, 4.5" wide, and 3" deep. Stack two sheets of newspaper on top of each other.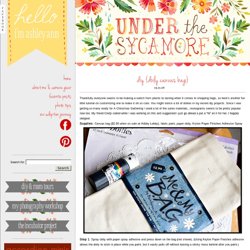 Thankfully everyone seems to be making a switch from plastic to lasting when it comes to shopping bags, so here's another fun little tutorial on customizing one to make it oh so cute. You might notice a lot of doilies in my recent diy projects. Since I was getting so many ready for A Christmas Gathering I used a lot of the same materials…monograms seems to be pretty popular now too. My friend Cindy called while I was working on this and suggested I just go ahead a put a "W" on it for her, I happily obligied. Canvas bag ($2.00 when on sale at Hobby Lobby), fabric paint, paper doily, Krylon Paper Finishes Adhesive Spray : Spray doily with paper spray adhesive and press down on the bag (not shown).