Apologetics
GODisUNimaginary.com - A website dedicated to discovering the God of the universe through honest logic, history, science, and correct Biblical hermeneutics. : GODisUNimaginary.com
LeeStrobel.com - Books and Videos with Lee Strobel
Apprising Ministries has been pointing out this growing syncretism of heretical Word Faith mythology into apostatizing evangelicalism for well over two years now. Having been swept into WF fables in my early Christian walk, I'm in a kind of unique situation in that I'm very familiar with the major WF players. Imagine my surprise when I first realized that the Elephant Room 2 council of Evangelical Ecumenical Magisterium (EEM) leaders James MacDonald and Mark Driscoll would feature reputed modalist T.D. Jakes—a most notorious prosperity preacher and royalty in WF circles.
Apprising Ministries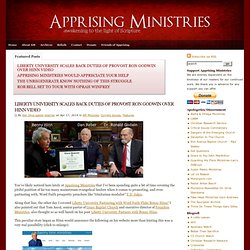 Article | Miscellaneous Ripple Effect Alan's monthly letter for April 2014 We have only one lifetime to make a difference for eternity.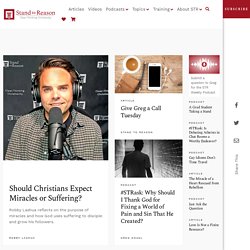 Christian Research Net
Welcome to The Come Reason Web Site - Come Reason Ministries
Over three years ago I posted my 16 Best Apologetics Podcasts. That list has changed a bit since then, updated twice along the way. Here's the new, updated list. (Previous version October 4, 2010; most recent update June 23, 2011). 1. Reasonable Faith - William Lane Craig - iTunes | Feed 2.
The 16 Best Apologetics Podcasts - Apologetics 315