Apologetics
GODisUNimaginary.com - A website dedicated to discovering the God of the universe through honest logic, history, science, and correct Biblical hermeneutics. : GODisUNimaginary.com
LeeStrobel.com - Books and Videos with Lee Strobel
"Do two walk together, unless they have agreed to meet?" Amos 3:3) Rob Bell Is Now Walking With Oprah Winfrey Through The New Spirituality Apprising Ministries was blessed by the Lord to be among the online apologetics and discernment ministries (OADM) who were the first to cover apostate Rob Bell, the former rock star icon of the Emerging Church aka the Emergent Church.
Apprising Ministries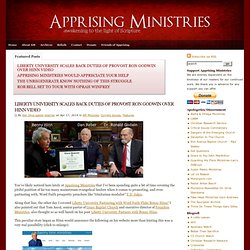 Article | Miscellaneous Ripple Effect Alan's monthly letter for April 2014 We have only one lifetime to make a difference for eternity.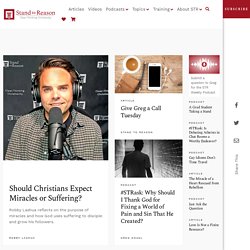 Christian Research Net
When Ahab saw Elijah, Ahab said to him, "Is it you, you troubler of Israel?" And he answered, "I have not troubled Israel, but you have, and your father's house, because you have abandoned the commandments of the LORD and followed the Baals. Now therefore send and gather all Israel to me at Mount Carmel, and the 450 prophets of Baal and the 400 prophets of Asherah, who eat at Jezebel's table." 1 Kings 18:17–19, ESV
Welcome to The Come Reason Web Site - Come Reason Ministries
Over three years ago I posted my 16 Best Apologetics Podcasts. That list has changed a bit since then, updated twice along the way. Here's the new, updated list. (Previous version October 4, 2010; most recent update June 23, 2011). 1.