Drinks
I've tasted this one first hand – and YUM!
Electric Lemonade - The Perfect "Something Blue" | Elegant Event Planning and Design
ALCOHOL / cake batter martinis...complete with "cake" vodka
Remember when Cookies 'n Cream flavored ice cream was the new cool flavor back in the 1980′s?
Cookies 'n Creamtini | Snappy Gourmet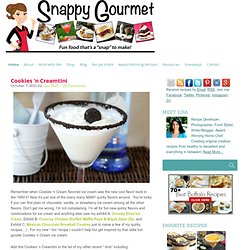 "Gummy Bears, bouncing here and there and everywhere, high adventure that's beyond compare, we are the Gummy Bears.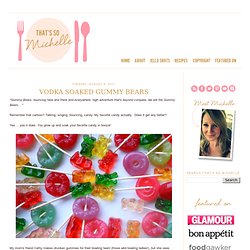 Vodka Soaked Gummy Bears
Isn't that just what you always want to see when you come to a blog?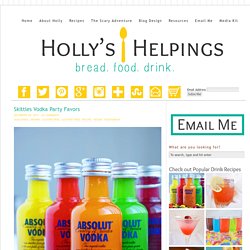 Skittles Vodka Party Favors
recipes / Yummy yummy drunk gummies!