Drinks
ALCOHOL / cake batter martinis...complete with "cake" vodka
Remember when Cookies 'n Cream flavored ice cream was the new cool flavor back in the 1980′s?
Cookies 'n Creamtini | Snappy Gourmet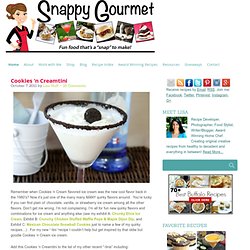 Vodka Soaked Gummy Bears
Isn't that just what you always want to see when you come to a blog?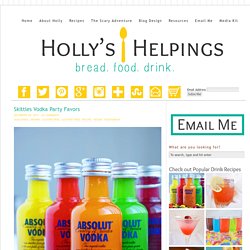 Skittles Vodka Party Favors
recipes / Yummy yummy drunk gummies!