Revisar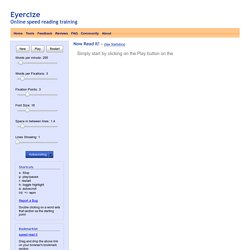 Simply start by clicking on the Play button on the left.
Downloads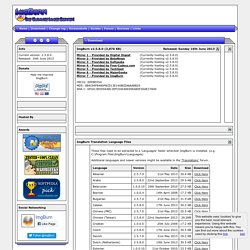 The Official ImgBurn Website
These files need to be extracted to a 'Languages' folder wherever ImgBurn is installed. (e.g.
The home of Burrrn and Mr QuestionMan » Downloads
Hoy en Pregunta a eliax respondo una pregunta que recibo con bastante frecuencia, y es la de cómo configurar dos o más routers WiFi para que estos funcionen como uno solo de más alcance. Ojo, si eres un usuario técnico no hablamos de simplemente conectar el segundo router al primero y que el segundo funcione con su propio SSID (nombre WiFi) y sus propias direcciones de red (IP), sino que hablamos literalmente de fusionar ambos virtualmente y hacerlos parecer uno solo, incluso siendo innecesario el tener que escribir la clave más de una vez cuando uno se conecta a uno o el otro.
Pregunta a eliax: ¿Cómo configuro dos o más routers WiFi para extender su alcance?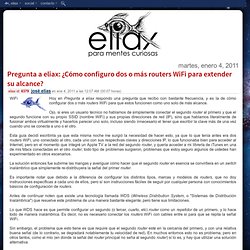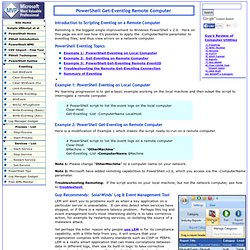 PowerShell Get-Eventlog Remote Computer
Remoting is the biggest improvement to Windows PowerShell v 2.0.
BeginLinux.com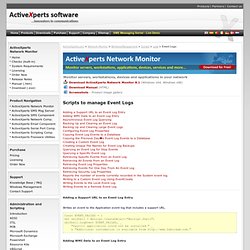 Monitor servers, workstations, devices and applications in your network Adding a Support URL to an Event Log EntryAdding WMI Data to an Event Log EntryAsynchronous Event Log QueryingBacking Up and Clearing an Event LogBacking Up and Clearing Large Event LogsConfiguring Event Log PropertiesCopying Event Log Events to a DatabaseCopying the Previous Days Event Log Events to a DatabaseCreating a Custom Event LogCreating Unique File Names for Event Log BackupsQuerying an Event Log for Stop EventsQuerying a Specific Event LogRetrieving Specific Events from an Event LogRetrieving All Events from an Event LogRetrieving Event Log PropertiesRetrieving Events For One Day From An Event LogRetrieving Security Log PropertiesReports the number of events currently recorded in the System event log.Writing to a Custom Event Log Using EventCreateWriting Events to the Local Event LogWriting Events to a Remote Event Log Adding a Support URL to an Event Log Entry
Event Log Script Samples - Event Log monitoring and Plain Text monitoring
I was playing around with .NET 4.0 and wanted to include logging. So I (v1.2.10) and added the source project to my solution. The next thing to do was to configure log4net and I would be able to log to one or several 'appenders'.
Making log4net run on .NET 4.0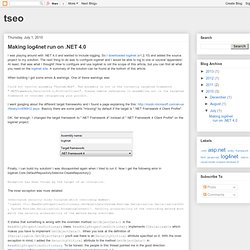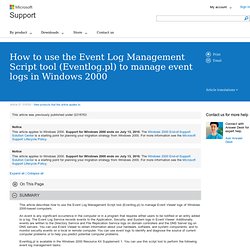 This article describes how to use the Event Log Management Script tool (Eventlog.pl) to manage Event Viewer logs of Windows 2000-based computers.
How to use the Event Log Management Script tool (Eventlog.pl) to manage event logs in Windows 2000
Cómo escribir una tesis de doctorado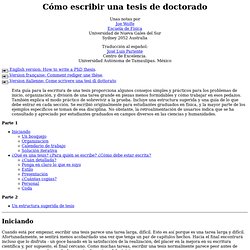 Unas notas porJoe Wolfe Escuela de Física Universidad de Nueva Gales del Sur Sydney 2052 Australia
Manual de Redacción Científica- www.caribjsci.org/epub1/
Books, Ebooks and Self publishing