Sandwhich Cafe
Avocado Egg Salad. Whether you serve this as a wrap, on whole-grain toast or in a lettuce cup, you will love this egg salad that uses half the yolks and lots of healthy fats from the avocado.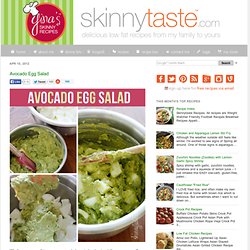 I tried a Flat-Out for the first time after hearing your positive reviews about it and loved how easy it was to create a wrap. It tasted great too! If you're on a gluten free diet or looking to use less calories this is also wonderful in a lettuce wrap or why not a hollowed out tomato! Avocado Egg SaladSkinnytaste.com Servings: 6 • Size: 1/2 cup • Old Points: 3 pt • Points+: 4 pt (w/ light Flatout 7 pts)Calories: 154.7 • Fat: 11.7 g • Protein: 9.3 g • Carb: 4.6 g • Fiber: 3 g • Sugar: 0.5 gSodium: 132 mg (without salt) Ingredients: Grilled Chicken and Club Sandwich with Avocado and Chipotle Caramelized Onions. Armed with my (half devoured) batch of chipotle caramelized onions, the only question was, what to use them in?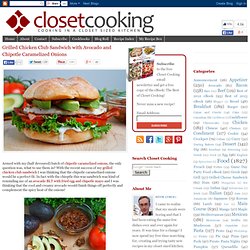 With the recent success of my grilled chicken club sandwich I was thinking that the chipotle caramelized onions would be a perfect fit. In fact with the chioptle this was sandwich was kind of reminding me of an avocado BLT with fried egg and chipotle mayo and I was thinking that the cool and creamy avocado would finish things off perfectly and complement the spicy heat of the onions!
California Sandwich. Tomato sandwiches have owned me this summer.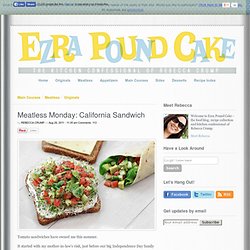 It started with my mother-in-law's visit, just before our big Independence Day family reunion. The reunion stretches across two meals, so everyone brings enough food for lunch and dinner. There are two big picnic tables covered in aluminum containers piled high with barbecue, ribs, chicken wings, burgers, hot dogs and brats. But no matter what else people had on their plates this year, no one could resist grabbing one (or two or three) of Elaine's tomato sandwiches. Crustless rounds of white bread slathered with Duke's mayonnaise and filled with ruby red slices of summer-ripe tomatoes sprinkled with Jane's Krazy Mixed-Up Salt. Avocado Spinach Egg Salad. Clearly, I was put on this Earth to show you that you can eat all your favorite foods and still be healthy as can be.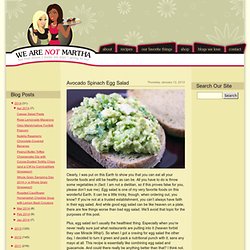 All you have to do is throw some vegetables in (fact: I am not a dietitian, so if this proves false for you, please don't sue me). Egg salad is one of my very favorite foods on this wonderful Earth. It can be a little tricky, though, when ordering out, you know? Italian Grilled Cheese. Who doesn't love a good grilled cheese?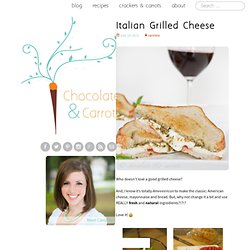 And, I know it's totally Ameeeerican to make the classic: American cheese, mayonnaise and bread. But, why not change it a bit and use REALLY fresh and natural ingredients?!?!? Love it! There's nothing more delicious than fresh and homemade ingredients. Grilled Cheese and Progress. My dearest friends and I share a deep love for the grilled cheese sandwich.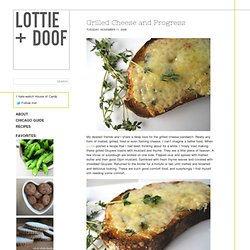 Really any form of melted, grilled, fried or even flaming cheese. I can't imagine a better food. Lemon Chicken Gyros with Tzatziki and Feta « Can You Stay for Dinner? First it was falafel, then burgers, and now, chicken gyros.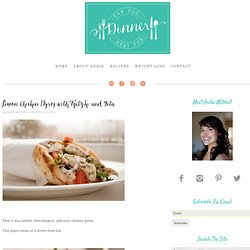 This place reeks of a street food fair. Someone get me a curbside cart. And a megaphone.
---