Full Meal Ideas
Peach, Basil, Mozzarella, & Balsamic Pizza Recipe. Peach, Basil, Mozzarella, & Balsamic Pizza We love making homemade pizza.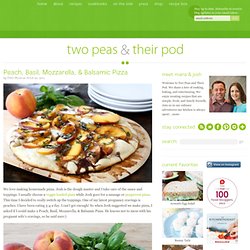 Josh is the dough master and I take care of the sauce and toppings. I usually choose a veggie loaded pizza while Josh goes for a sausage or pepperoni pizza. Avocado Pita Pizza with Cilantro Sauce | Pita Pizza Recipe. Avocado Pita Pizza with Cilantro Sauce We love making homemade pizza.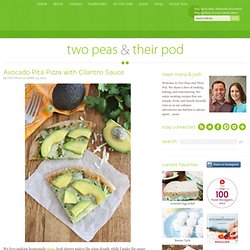 Josh always makes the pizza dough, while I make the sauce. Well, last week I was craving pizza for lunch, big time! I was tempted to call my "dough boy" home from work so he could whip up some pizza dough, but I decided I should probably let him work:) I was busy with Caleb and didn't have time to make pizza dough from scratch, so I took the easy route and used pita bread to create an Avocado Pita Pizza with Cilantro Sauce.
Healthy Baked Chicken Nuggets. Chunks of all white meat chicken breasts coated in breadcrumbs and parmesan cheese then baked until golden.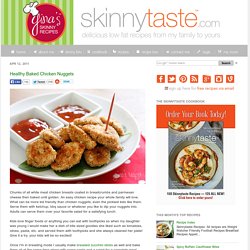 An easy chicken recipe your whole family will love. What can be more kid friendly than chicken nuggets, even the pickiest kids like them. Chicken Caprese Recipe. Monday, December 27, 2010 It's high tomato and basil season here (I know, insert a groan from those suffering in 16F weather) and with a massive pile of leftover turkey from Christmas dinner, it's Turkey Caprese for dinner tonight.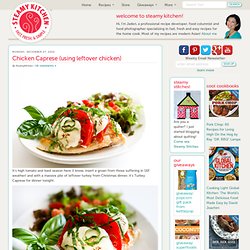 The dish is dead simple and I can't think of a better way to dress up leftover protein. Just pile on slices of tomato and fresh mozzarella over any warmed up store-bought rotisserie chicken, leftover chicken, turkey, pork chops, salmon, etc., a little drizzle of olive oil and slide that under the broiler to melt the cheese. Honey Lime Chicken (inspired by Sunset Magazine) Leave it to Sunset Magazine to come up with a variety of delicious marinades to suit any purpose and serve them up in one cool issue (August 2010).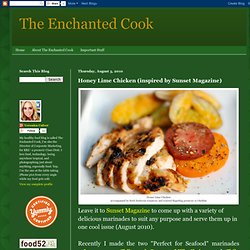 Recently I made the two "Perfect for Seafood" marinades - Lemongrass, Chile and Coconut Milk Shrimp and Chile Ginger Shrimp. Both were fantastic, so this time I decided to try the honey lime marinade from the "Perfect for Chicken" section and I was very pleased with the outcome.It doesn't get any easier than this - 5 simple ingredients (not including the salt and pepper), marinade overnight, and throw on the grill. Then sit back and enjoy the lime-infused, honey-crusted chicken. White Cheddar Chicken Pasta.
Do you stand in front of your closet thinking I have nothing to wear even though its full of clothes?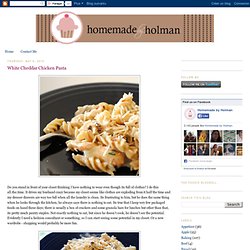 I do this all.the.time. It drives my husband crazy because my closet seems like clothes are exploding from it half the time and my dresser drawers are way too full when all the laundry is clean. Its frustrating to him, but he does the same thing when he looks through the kitchen, he always says there is nothing to eat. Its true that I keep very few packaged foods on hand these days; there is usually a box of crackers and some granola bars for lunches but other than that, its pretty much pantry staples. Pork chops with mustard quince sauce. Share it now!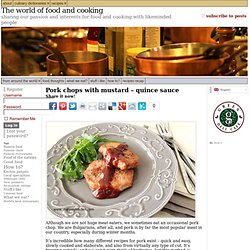 Although we are not huge meat eaters, we sometimes eat an occasional pork chop. We are Bulgarians, after all, and pork is by far the most popular meat in our country, especially during winter months. It's incredible how many different recipes for pork exist – quick and easy, slowly cooked and elaborate, and also from virtually any type of cut. It's freezing outside, and we can't even think of barbeque, but this method is almost as easy. Quick Salmon & Couscous with Cilantro Vinaigrette Six Ingredients (and Salt) | Apartment Therapy The Kitchn.
---