Gossip
breaking news "X-Men" director Bryan Singer has been sued by a man who claims Singer molested him when he was a young teenager at raunchy Hollywood parties ... but Singer says the suit is an outrageous pack of lies. The lawsuit claims the teen -- who is now around 30 -- was lured to a mansion in Encino, CA when he was 14 or 15 to attend a party that allegedly had a rep for featuring "sexual contact between adult males and the many teenage boys who were present for the parties." The lawsuit claims Singer provided alcohol for the boy and offered him a role in one of his upcoming movies, and then told him how "this group" controls Hollywood. The suit claims Singer performed oral sex on the boy and then strong-armed the boy to return the favor -- allegedly forcing him to perform the act underwater in the pool. The suit goes on to accuse Singer of providing the boy with drugs -- including coke -- on another occasion, allegedly promising him a role in an "X-Men" flick.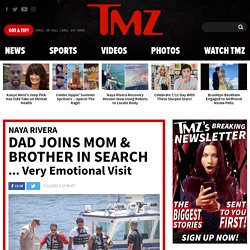 TMZ
New York News Post
Baller Wives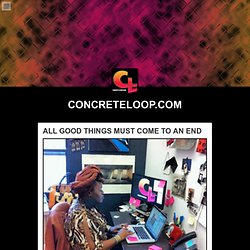 CONCRETELOOP
(March 12, 2014) When I first started Concrete Loop back in November of 2005, I didn't know how far it would bring me. It started as a hobby with 5 dollars a couple days before my 21st birthday. During that time, I was struggling with self-esteem issues, depression and was having difficulties adapting to new surroundings. Little did I know that more than 8 years later it would help mold me into the strong confident woman I am today. Concrete Loop not only brought some amazing people in my life, it has afforded me some one of a kind and life changing opportunities. I've opened a business, wrote a best selling blogging book, been invited to the White House, spoken on numerous prestigious panels, interviewed and met countless celebrities and most importantly was paid to do something I loved to do.
Hot Momma Celebrity Gossip Blog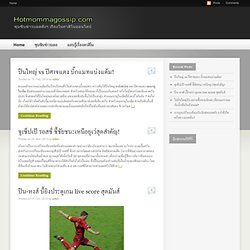 ปืนใหญ่ vs ปีศาจแดง บิ๊กแมทแบ่งแต้ม! Posted on 14. Feb, 2014 by editor.
The Young, Black, and Fabulous | Celebrity Gossip Never Looked So Good™
Bossip