Gossip
Jennifer Lopez has been dragged into what looks like the craziest catfish debacle of all time -- a man just sued the singer, claiming she duped him into sending her naked photos in the mail ... but it appears a rando 53-year-old woman is secretly behind everything. Rodrigo Ruiz filed the $10,000 suit against Lopez in L.A., claiming she sent him a letter out of the blue in 2008, demanding he reply with naked photos ... as well as his demo CDs. He claims the letters led him to believe he had a chance at a music career -- and even a romantic relationship with Lopez, but she never followed through and he eventually gave up hope. Ruiz says he was so depressed he sought out professional help. Ruiz sent us a few of the 3-line letters he received from "Lopez" and they're obviously bogus ... the first reads, "I just wanted to let you know that I do remember you and that I am interested in you. I have plans on leaving my husband.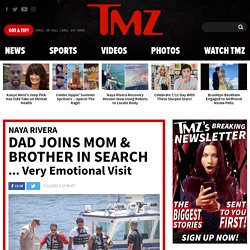 TMZ
New York News Post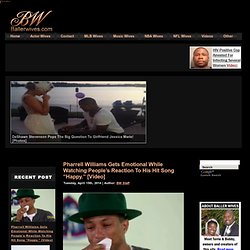 Ballerwives.com has some good news to report about freed football star Brian Banks, who just signed a new film deal to make his true life story into a movie. In case you did not know, Banks is the young man who spent 5 long years in prison and 5 years on probation for a rape charge he didn't commit. After getting released from serving 5 years in prison, Banks ended up proving his accuser had made the whole thing up.
Baller Wives
CONCRETELOOP
Remember when Southern rapper Juicy J made that big announcement about a twerking contest that revolved around a $50,000 prize? Well the former Three 6 Mafia member has finally found a winner! Meet Zaire Holmes. She's a 19 year-old single mother & full-time Biology student at the State College of Florida. Although it was marketed as a tweaking contest, all contestants had to do was show or tell why they deserved the money. Little did a lot of the submitters know, you did NOT have to twerk at all.
Hot Momma Celebrity Gossip Blog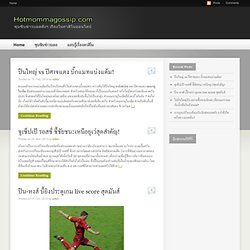 จูเซ็ปเป้ รอสซี่ ชี้ชัยชนะเหนือยูเว่สุดสำคัญ! Posted on 02. Nov, 2013 by editor.
The Young, Black, and Fabulous | Celebrity Gossip Never Looked So Good™
Bossip