Pages
(NaturalNews) Here's an updated timeline of the mysterious animal deaths now happening around the world. Conventional explanations for these deaths now border on the outlandish: A bird die-off event in Romania is now being blamed on "drunkenness," for example. Here's the updated list through January 14, 2011, in reverse date order: 01.14.11 - 200 cows found dead in Wisconsin, allegedly caused by a virushttp://www.wsaw.com/news/headlines/Dead_Cows...
Updated timeline of mysterious animal deaths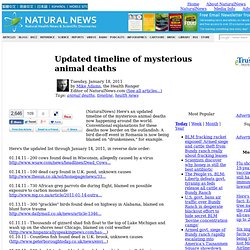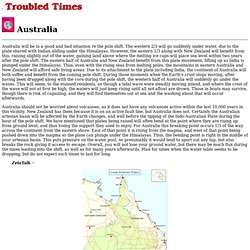 Australia will be in a good and bad situation re the pole shift. The western 2/3 will go suddenly under water, due to the plate shared with Indian sliding under the Himalayas. However, the eastern 1/3 along with New Zealand will benefit from this, raising slightly out of the water, gaining land above where the melting ice caps will place sea level within two years after the pole shift. The eastern half of Australia and New Zealand benefit from this plate movement, lifting up as India is plunged under the Himalayas. Thus, even with the rising seas from melting poles, the mountains in eastern Australia and New Zealand will afford safe living areas.
Troubled Times: Australia
Nibiru 2011 Google Sky Proof That Its Moving!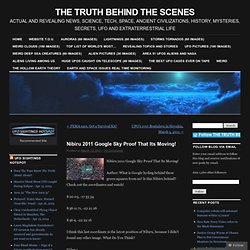 Nibiru 2011 Google Sky Proof That Its Moving! Author: What is Google hyding behind these green squares from us? Is this Nibiru behind? Check out the coordinates and watch! I think this last coordinate is the latest position of Nibiru, because I didn't found any other image.