Education
QuizStar: QuizStar New User QuickTour. QuizStar makes it easy for instructors to create quizzes online, administer quizzes and organize results.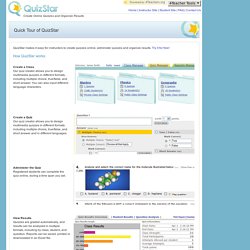 Try it for free! How QuizStar works: Reading Strategies for Social Studies. Login. Pearson SuccessNet Your Personalized Path to Classroom Success New Year Rollover This year, the New Year Rollover process for Pearson SuccessNet is scheduled for July 11-12, 2014.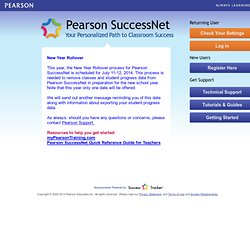 This process is needed to remove classes and student progress data from Pearson SuccessNet in preparation for the new school year. Note that this year only one date will be offered.
Home. Minooka 201. Classroom Managment. Science. MIS Netbook 2011-2012 Calendar.
---