Fandom
Revolutionary Girl Utena, Utena/Anthy, love is our resistance.
NCIS
CM. Author:ElizabethBear. Criminal Minds. Other. Lágrimas. Lágrimas Another tender undertaking by *AethraZip*, AKA the evil-psycho-Terry- torturing-bitch.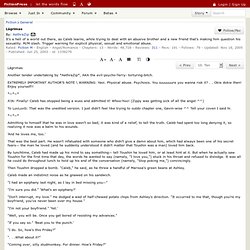 EXTREMELY IMPORTANT AUTHOR'S NOTE \ WARNING: Yaoi. Physical abuse. A Second Chance At Life. A Second Chance at Life Miranda Flairgold I own nothing you recognize, and all the ideas that you don't.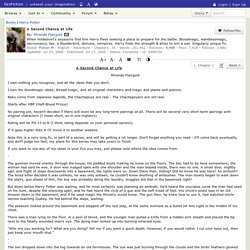 Wired 14.11: Very Short Stories. 33 writers. 5 designers. 6-word science fiction.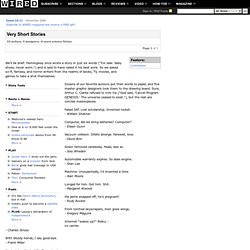 Page 1 of 1 We'll be brief: Hemingway once wrote a story in just six words ("For sale: baby shoes, never worn. ") and is said to have called it his best work. Streaming.