Gimp-Tutorials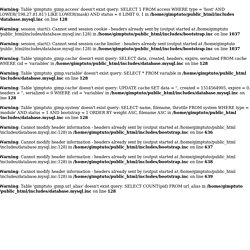 Steampunk is a sub-genre of fantasy and speculative fiction that came into prominence in the 1980s and early 1990s. The term denotes works set in an era or world where steam power is still widely used - usually the 19th century, and often Victorian era England - but with prominent elements of either science fiction or fantasy, such as fictional technological inventions like those found in the works of H. G. Wells and Jules Verne, or real technological developments like the computer occurring at an earlier date. - Courtesy of Wikipedia.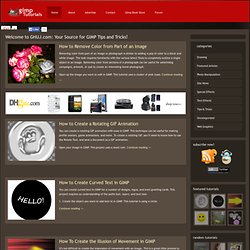 Add a Textured Frame To a Phot... Add a Textured Fra... This is a great tutorial on framing a photograph with a texture. It makes a more complex and interesting presentation than a bare photograph... Add a Section of Color To a Bl...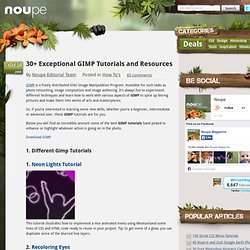 Oct 20 2008 GIMP is a freely distributed GNU Image Manipulation Program. Available for such tasks as photo retouching, image composition and image authoring. It's always fun to experiment different techniques and learn how to work with various aspects of GIMP to spice up boring pictures and make them into works of arts and masterpieces. So, if you're interested in learning some new skills, whether you're a beginner, intermediate or advanced user, these GIMP tutorials are for you.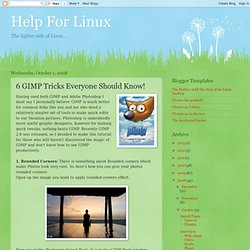 Having used both GIMP and Adobe Photoshop I must say I personally believe GIMP is much better for common folks like you and me who need a relatively simpler set of tools to make quick edits to our Vacation pictures. Photoshop is undoubtedly more useful graphic designers, however for making quick tweaks, nothing beats GIMP. Recently GIMP 2.6 was released, so I decided to make this tutorial for those who still haven't discovered the magic of GIMP and don't know how to use GIMP productively.1.
5 GIMP Tricks Everyone Should Know!
Advertisement GIMP is the favorite graphics editing program of many designers and graphic artists. It is free and compatible with Windows, Mac and Linux (the two big reasons for its popularity).