God
Emergency Bible Numbers | Bible Study Planet - StumbleUpon. - When you are sad, call on John 14 - When you don't feel loved, call on Romans 8:38-39 - When you have sinned, call on 1 John 1:8-9 - When you are facing danger, call on Psalm 91 - When people have failed you, call on Psalm 27 - When God feel far from you, call on Psalm 139.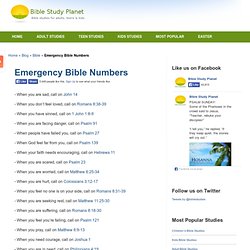 Discover The Book Ministries. In Touch Ministries > Home. Topical Bible: Browse (OpenBible.info) Transformation Garden. "In the days when the judges ruled, there was a famine in the land…."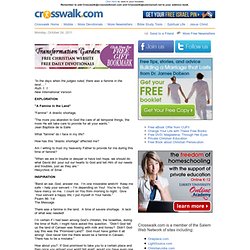 Ruth 1: 1 New International Version "A Famine in the Land" "Famine": A drastic shortage. "The more you abandon to God the care of all temporal things, the more He will take care to provide for all your wants." Daily Devotionals and Bible Devotions, Free Online, Christian Study. Healing Scriptures. You may want to print out the Scriptures below and go over them a couple of times a day if you are in need of healing.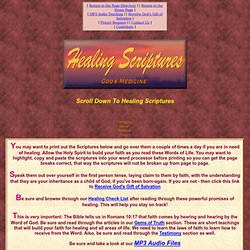 Allow the Holy Spirit to build your faith as you read these Words of Life. You may want to highlight, copy and paste the scriptures into your word processor before printing so you can get the page breaks correct, that way the scriptures will not be broken up from page to page. Speak them out over yourself in the first person tense, laying claim to them by faith, with the understanding that they are your inheritance as a child of God, if you've been born-again. Prayer Requests at The Well of Living Water - Transformation Garden. Welcome to Transformation Garden.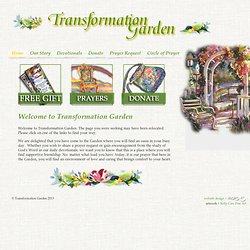 The page you were seeking may have been relocated. Please click on one of the links to find your way.
---