Tools
Get flash to fully experience Pearltrees
All 30-day Trials are fully functional and include remarkable human support ! Build a Web Document Viewer View and annotate large, multi-page documents instantly over the web with our industry pioneering on-demand imaging technology. Combine with Atalasoft WingScan
ChangeVue provides a lightning fast, setup in minutes way of adding version control to your environment. No matter whether you work alone, or in a small team, ChangeVue can adapt to your needs. Using version control is an indispensable safety net for any professional developer, regardless of programming language or file size.
A commonly encountered issue in web programming is the need to automatically convert html to image in the form of a webpage thumbnail or snapshot. Snapshots of websites are used for a variety of purposes, from dynamically serving websites to archiving pages to creating PDF files to running testing scripts (such as a/b testing and other marketing research purposes) and more. Developers writing programs to automatically perform such tasks from start to finish need to be able to automate the initial image capture. HtmlCapture.Net is a powerful .NET developer component that allows programmers to utilize automatic webpage to image routines in any .NET-supported programming language.
International On-screen Keyboard Convert Text in Image to editable one (OCR) Web Page to Image or Printer Friendly PDF Split and Merge PDF Files Latex Equation Editor Typeset Style Generator Google Chrome Extension and Firefox Add-On Unlimited Usage, No Registration or Email Enrich SMS, Email, Tweets, FaceBook with Cool Graphics Graphical Symbols are Categorized to Speed up Search Type Accent Marks and Diacritics Virtual Keyboards For Languages For Web Users, Copy Symbols as Text to Paste into Message For Web Designers & Developers, Copy Symbols as HTML No Registration, No Email Extract Text from Document Image Supports (TIF, JPEG, PNG, BMP, GIF, PBM, PGM, PPM) 33 Languages (English, French, Italian, Chinese, +more) Supports Multi-column Document Unlimited Uploads No Registration, No Email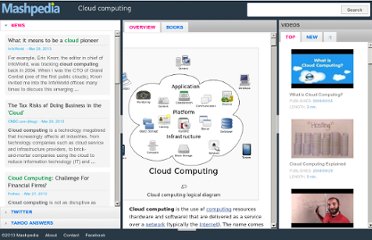 Cloud computing logical diagram Cloud computing is the use of computing resources (hardware and software) that are delivered as a service over a network (typically the Internet ). The name comes from the use of a cloud -shaped symbol as an abstraction for the complex infrastructure it contains in system diagrams. Cloud computing entrusts remote services with a user's data, software and computation. End users access cloud-based applications through a web browser or a light-weight desktop or mobile app while the business software and user's data are stored on servers at a remote location.
The Configuration page will give you some help getting things going after you get Nginx installed and the Pitfalls page will help keep you from making mistakes that so many users before you did. These two pages give you the chance to learn from others mistakes and hard work. Prebuilt Packages for Linux and BSD