Kdrenckp
5 Smart Social PR Campaigns to Learn From. The Social PR Series is supported by "Social Media.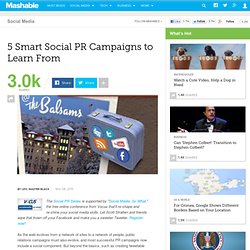 So What," the free online conference from Vocus that'll re-shape and re-shine your social media skills. Let Scott Stratten and friends wipe that frown off your Facebook and make you a sweeter Tweeter. Register now! As the web evolves from a network of sites to a network of people, public relations campaigns must also evolve, and most successful PR campaigns now include a social component. Digital Marketing Blog - Commerce, Social & Mobile Trends, Insights & Tips for digital marketers | Digital Operative. Have you ever wanted your own customized personal or portfolio website but were either not ready to pay someone to develop the site, or just too intimidated by the daunting task of learning code?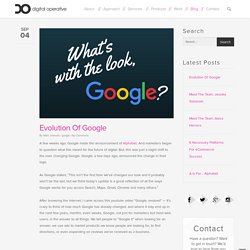 This guide will give you the knowledge to be able to set up a Wordpress theme and successfully customize the theme to fit your own unique style. Once you are finished you will have an efficient, professional looking, and fully functioning website that is easy to update on the fly. Advantages to starting with a pre-built Wordpress theme: Wordpress themes are usually professionally built and are only about $40 at themeforest.net or even for free across the web. Most of these themes already look great and have advanced functionality built in. Blogs and Blogging | Internet Marketing Blog. The Web Week in Review It was an interesting week.
As news of the debate over the possible bailout of the United States' struggling automakers captured the headlines and largely dictated the mood in the major financial markets around the world, newspaper titan Tribune Co. filed for bankruptcy and the Pulitzer Prize Board decided to fully embrace online journalism. Thanks for Downloading | PixelsDaily. Form Alert Interface in PSD and CSS Kim Petersen Nov 26th 2012 Tags: alert , form , interface This is a handy set of various interface elements — "alert" widgets for form responses, a form login panel with Login / Sign Up buttons, and various other elements.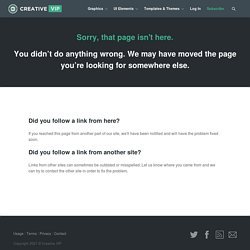 As well as the PSD, we're providing a fully coded CSS and HTML version to save you some time! Via Ad Packs. Eventur | Identity on Behance. Plywood Presents 2012 on Behance. Design of hand lettered identity and branding materials, illustration, video production, chalk art, website design and email marketing for Plywoo… Read More Design of hand lettered identity and branding materials, illustration, video production, chalk art, website design and email marketing for Plywood Presents 2012 - a social innovation conference in Atlanta featuring speakers such as: Stefan Sagmeister, Zach Williams and the Bellow, Neil Blumenthal, Zack Arias, Sajan George, Chido Govera, and more.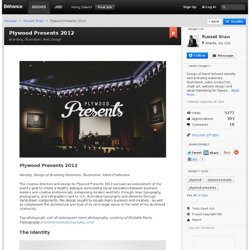 Read Less. Drawing is learning how to see. The Flawed Christian Understanding of "Being Saved" | Thought Circus ::: Extraordinary Information About Our World. From the Christian New Testament, the book of Matthew, chapter 1, verse 21: He will save his people from their sins.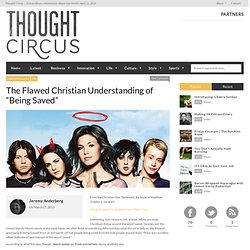 Interesting, huh? It was to me, at least. Graphic Design | Nubby Twiglet | Page 3. Today I have a big announcement to make about a personal project that I've put a lot of time and energy into: I'm officially launching a full-service design studio, Branch!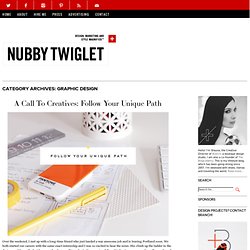 This shift in my career has come along partially out of a personal evolution and partially out of the fact that I had to admit to myself that my design business was bigger than myself. From the outside, it might seem like designers dedicate most of their days to doing design. But as time goes on, project management, research, keeping up with emails, blogging and social media takes up more of our daily existence.
It's Spring! Time to "renew" your portfolio design. Spring Cleaning It's spring (although still snowing here in New England)!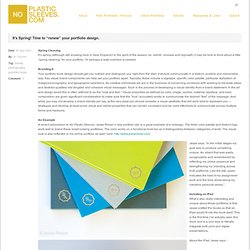 In the spirit of the season (ie: rebirth, renewal and regrowth) it may be time to think about a little "spring cleaning" for your portfolio. Or perhaps a total overhaul is needed. Branding It Your portfolio book design should get you noticed and distinguish you right from the start. Jan V. White. Graphic Design | Nubby Twiglet | Page 2. When you look around at other designers who are working on high-caliber projects for their dream clients, do you wonder how you can step up your game and land a few of your own?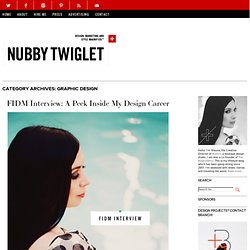 When we're starting out as creatives, it's usually a constant case of feast or famine. In our eyes, every small lead that comes through the door has the potential for greatness and income generation. Preparing and Talking About Your Graphic Design Portfolio. As a graphic designer a portfolio is essential.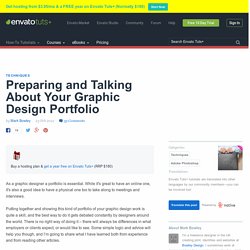 While it's great to have an online one, it's also a good idea to have a physical one too to take along to meetings and interviews. Putting together and showing this kind of portfolio of your graphic design work is quite a skill, and the best way to do it gets debated constantly by designers around the world. There is no right way of doing it – there will always be differences in what employers or clients expect, or would like to see. Prestige Copy And Print » Estimate.
Eye Catching Brand Identity for Photographer Jennifer Whitney. Photographer Jennifer Whitney's brand is eye-catching, distinct and memorable. A simplified shape, joined letterforms and of course a great color (love the purple!) Is all you need. Choose some paper with a little texture and you've done yourself proud. Cool Logo, New Book for Photographer Luis Azevedo.
Seniors, …it's time. For all you college seniors out there – Congratulations! You are almost done! With school that is. Projects. Your bitmarks. Jordan RamosSales Born and raised in Long Beach, CA. Previously lived and worked in San Francisco and help launch three new markets for MOGL. Things that make me smile: Tech and start ups, surfing, minimalism, cooking, yoga, running, traveling (17 countries), travel hacking, Audiobooks, making and building things, good restaurants and bars, live music, friends and making new friends. Afterglow - Free Photoshop Actions. Sorry for not posting any pictures for a long time, but I can now share why I haven't. I've been working on an iPhone app for photo editing called AfterLight, and it's now in the App Store! You can check it out here - Afterlight.us. Gap and Old Navy Make Mom Jeans. Wash Your Face... With Oil!??!?
Oils 101: Basic Skincare with Oils. How To Cleanse The Skin With Oil.
Certified Poptastic 16: Random Loves & Wedding Salon Event Tickets Giveaway | Poptastic Bride. Food sites. MISC. Cool stuff. Nonprofits and good organizations.
Shopping. Graphic Design. Creative inspiration. Sites for 'I Do' Inspiration. Job Search.
---